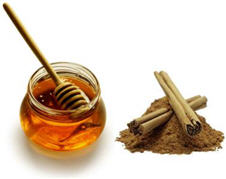 Many of you have written to me about the use of cinnamon and honey as a home remedy for weight loss. Here's the easy step-by-step instruction on how to prepare the concoction: Cinnamon and Honey Recipe.
On a separate note, I am excited to announce that Benefits of Honey has been given a facelift! It will take some time to transform the entire site (which has over 200 pages) to its improved look, so for the time being, please bear with some inconsistency in the appearance of the pages as you surf within the site. Meanwhile if you have ideas of how to make Benefits of Honey serve you better, please share with us. Appreciate it!
Happy surfing and reading!