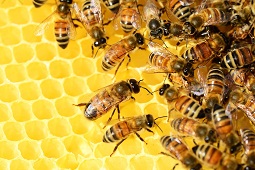 Beehives found in the neighbourhoods are considered a menace here. Whenever sighted, they are immediately reported and removed by the pest controllers.

Read news snippet: Bee Sightings Set Neighbourhoods Abuzz

Some of you know how Herculean a task it is for me to capture honey bees images... read the full account and enjoy my Honey Bee Images!