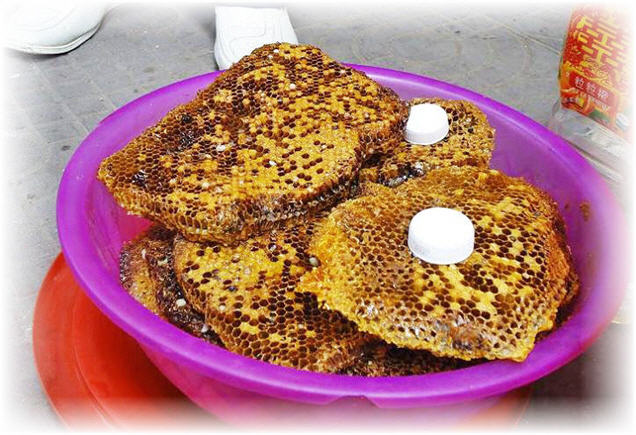 Issue #101, October 2011

We all know how much the notoriety of Chinese honey has swelled over the years from the horrendous reports on honey frauds and honey laundering business in China that are pouring through the media. The story of Tara Bambrick, someone whom I bumped into virtually, would again make you think twice about buying Chinese honey. Despite having visited China a number of times, it's still quite an eye-opener for me to see Tara's picture of a Chinese beekeeper selling honey right from a red plastic pail. The fact that there are people who actually care (or dare) to buy from these beekeepers on the streets just blows my mind. Thanks, Tara for sharing with us. I love your story.

Chinese Honey, What's In There?.