Feed the Brain with Honey and Sleep Away the Fat!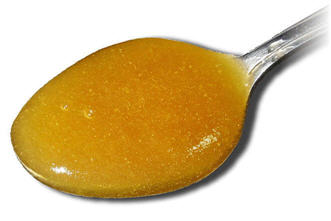 Mike McInnes in his new book, The Honey Diet explains how the brain can deceive us into thinking that we are hungry even though we have just eaten. And even when we are sleeping, the greedy brain continues to demand to be fed. He identifies honey, a liver-specific food, as the best food for replenishing the liver and fuelling the brain and explains how our body can burn more fat when sleeping than exercising by eating 1-2 tablespoons of honey before bedtime.
Full account in: The Honey Diet Book
Honey is Good Sugar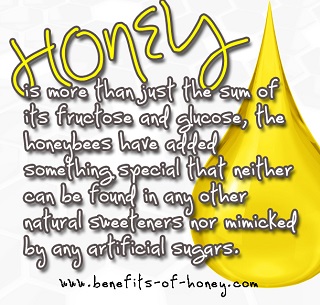 Not all sugar is created equal. Bee's sugar is the best, nature-given sugar for our body, yet probably most forgotten and neglected sweetener. Full account in:
Honey Isn't Just Sugar!


Cheers,
Ruth Tan
www.benefits-of-honey.com