Going to Bathroom Frequently at Night?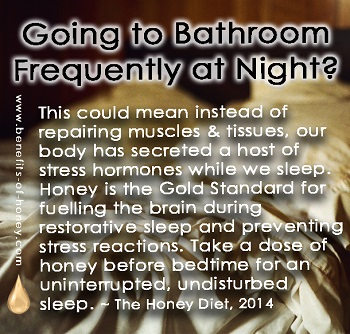 Many people do. In fact, some even have to wake up three or four times at night to empty their bladder. Medical doctors refer to this condition as Nocturia, a common cause of sleep loss.
Mike McInnes, the author of The Honey Diet believes a daily dose of honey before retiring to bed in the long run can help us sleep six to eight hours through the night.
Full account in: Having to Go to the Bathroom at Night too Frequently?
Honey Eye Drop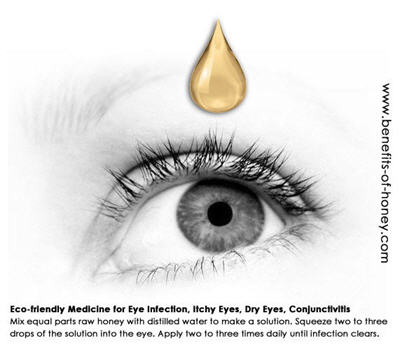 Is honey really used as a home remedy for eye infection, pink eye, itchy eye, dry eye, or even cataracts and corneal problems? New research has answers to this, read:
Honey for Eye Infection


Cheers,
Ruth Tan
www.benefits-of-honey.com