Bee Healthy Jute Bag
Eco-friendly, 100% biodegradable bags made of a very sturdy, high quality jute material, also known as the Burlap, Golden Fibre or Hessian fabric. Specially custom-made for Bee Healthy, they are well-stitched and have a rustic and antique imprint of the honeybee. Stylish shopping bags with a personality and very appropriate as honey gifts!

If you think jute material is just for feed sacks, not anymore! It's now a hot trend for decorating the houses. Because it is ethnic, light-weight and durable, many items are now made of jute, such as plantable pots, table cloths, mats, laundry bins, handicrafts, shopping bags, and even clothes and accessories! Get this item at Bee Healthy..

Make your enquiries at: Contact Us Page.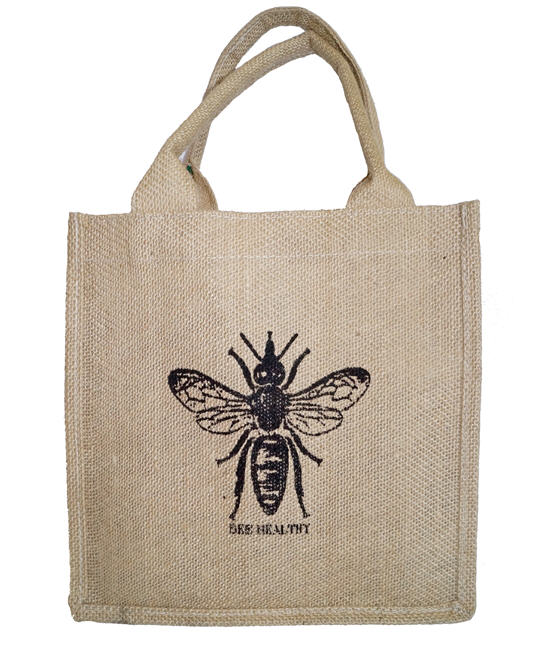 End of "Bee Healthy Jute Bag". Back to "Buy Honey Online".