Rosacea Cure with Honey
By Billie, United States
I am 28 years old and have had Rosacea for the past 5 years and it has gotten progressively worse. I have had Intense Pulse Light treatments to reduce redness, have changed my diet, and tried all kinds of natural skin products.
But nothing helped until recently, when I read about using a mask of raw honey mixed with a small amount of spring water, every other night. I have been doing this for only about 2 weeks and the results are amazing! The source of the information said to leave it on for 3 hours, but I have been leaving it on all night, and afterwards my face looks dewy and completely healthy! (The stickiness is worth it.)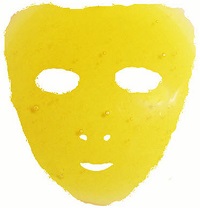 I have been using jojoba oil as a waterless cleanser and makeup remover, and now have discovered that mixing a drop of honey in jojoba oil makes the best moisturizer I have ever tried. So I use that during the day, and my skin is never irritated like it used to be. The redness is barely there and the texture is no longer scaly and rough.
I have loved honey and bees my whole life, I used to pick bees up and let them crawl on my hands. Now a condition I have had for 5 years is well on its way to being cured thanks to these beautiful animals!
I just discovered this site and feel that i must share my story.
End of "Rosacea Cure with Honey". Back to "Get Right Acne Treatment and Control".