4 Wonders of Honey For Hair And Scalp
By Vineetha Reddy
Honey is quite popular as a delicious natural sweetener that is often used in the kitchen to enhance the taste of various foods. But did you know that this sweetening ingredient can also help make your mane look gorgeous? If you have honey, you don't need to look for a fancy salon product to manage your tresses as it is loaded with health benefits for your hair.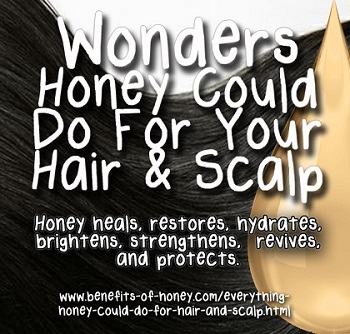 It is full of antioxidants and nutrients that can stimulate the hair follicles and promote hair growth. You might be sceptical about applying this sticky, sweet product on your hair, but it can do wonders to your hair. Honey contains all the required vitamins and minerals to make your hair shiny and acts as an antibacterial. If you have dry and dull hair, honey can replenish it with moisture and heal it from within. Honey can help stimulate the hair follicles with its moisturizing elements and keep your scalp healthy.
If you are still wondering what honey can do for your hair and scalp, read on to know more.
1. Conditions And Softens Hair
Honey can prevent your hair from drying out. It is very effective in retaining moisture and keeping those locks soft and bouncy. Honey acts as a natural softener and is hence an elixir for hair that helps improve its texture. You no longer need to spend a fortune on fancy conditioners to get soft and smooth hair that feels great to touch. Honey will do the job for you!
Honey is known to be an emollient that helps to smoothen and soften your hair. You will love how your hair feels once you get to try it. You can find some useful masks on curlsunderstood.com that can give your hair the conditioning it requires to bring out its natural shine (Hair Treatment by Luxy Hair).
2. Promotes Hair Growth
Are you longing for long and beautiful hair? Then, look no further, the solution is right on your kitchen counter. Honey is also known to promote healthy hair growth. It not only improves the overall quality of your hair, but also makes your hair grow stronger and longer. Damaged hair does not improve growth as the scalp is dull and unhealthy. But with honey, beautiful and healthy hair is not hard to achieve. Its nutrients can feed the hair follicles with the minerals they need to facilitate effective hair growth.
3. Cleans And Heals Hair
Honey is known to be a humectant, which means its hygroscopic properties can restore water molecules from the atmosphere to the hair. The biggest concern with unhealthy hair is hair loss. Honey has antibacterial properties that help to protect the scalp from infection and bacteria. If you are prone to the classic hair scalp issues, such as dandruff or an itchy scalp, honey can fix them. It cleans and strengthens the hair follicles and curbs hair fall. You can find the appropriate treatment for your hair with simple tips on Everydayroots.com.
4. Adds Shine And Lustre
Did you ever look at hair commercials and yearn for that gorgeous, shiny hair? Well, it's not that difficult. You can get those lustrous, gorgeous locks in no time with honey. Honey will rejuvenate your hair and add shine to it as it conditions your hair from within. It hydrates dull and lifeless strands. And since honey is an emollient, your strands will feel soft, nourished, and bouncy. So, if you are looking to get shiny, lustrous hair, a hydrating honey mask for your hair will get you the hair of your dreams.
Your hair goes through so much every day, and it needs the right care and protection. Honey works brilliantly in improving the quality of your hair. By combining natural ingredients with honey, you can clarify your hair and scalp. Now that you know everything that honey can do for your hair, what are you waiting for? Dealing with damaged and unhealthy hair can be a mess, but honey will make all the difference. Start using honey as part of your daily hair care regimen, and you will see its benefits. Try it to see for yourself.
About the Author: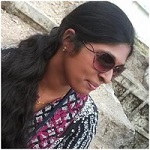 Being a regular practitioner and adviser of everything related to nutrition, fitness, health and wellness, Vineetha Reddy writes and contributes to the knowledge ecosystem on sites like StyleCraze.com. She strongly believes that the ingredients you find in your pantry provide the best benefits for good health. Follow Vineetha for her best ideas and solutions at her Twitter.
Other Related Pages
1. Learn how to use some of the most effective yet simple honey hair care recipes for stronger, healthier and glossier hair: DIY Honey Hair Care Recipes.
2. Facing a hair-falling problem? See if honey can help. More in: Hair Loss Remedy With Honey.
3. Honey and coconut oil can make a significant difference in keeping your hair in superb health. Read: Honey and Coconut Oil Benefits for Hair and Skin.
End of "4 Wonders of Honey For Hair And Scalp". Back to "DIY Honey Hair Care Recipes"