Truly Unique Honey from Malaysia
Do you know of any unique honey from Malaysia?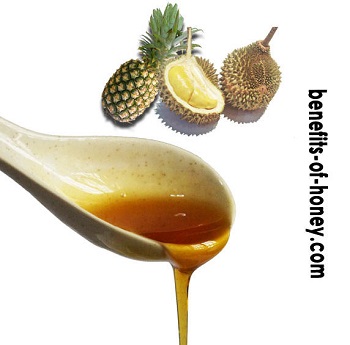 When my family and I visited Nictar Bee Farm in Johor, Malaysia, I was ecstatic to discover the pineapple and durian mono-floral honey varietals, which I felt were absolutely unique and rare. Durian is hailed as the King of fruits in Asia and pineapple is one of the best-known tropical fruits harvested year-round. Both are common fruits, yet I have never seen or heard of the existence of these varietals of honey from Malaysia before.
Upon arriving the farm, we were greeted by its friendly owner, Mr Lim with a plate full of cut pineapple slices and home-made pineapple drinks. Boy, it had to be the world's sweetest pineapple! We were told that it was called Jo-Sa, a hybrid species between the Johor pineapple and Sabah pineapple. Mr Lim, who was also a beekeeper and a farmer, believed his bees particularly liked to forage the flowers of Jo-Sa pineapple plants for nectar.
We later learned that his apiary for honey harvesting was located elsewhere in another part of Johor and the pineapple plantation we saw was actually not a bee farm but a beekeeping demonstration site with a few beehives for hosting groups of visitors who would like to learn more about the bees.
Mr Lim also shared about his bees and his beekeeping experience with great enthusiasm. Surprisingly, according to him, Asian bees, (Apis Cerana) are a difficult and thus unpopular species to raise as they do not produce as much honey and are more aggressive compared to the Italian bees (Apis Mellifera). This was contrary to what previously I had been told about Cerana bees, which were thought to be a relatively gentle and stable species. And in fact I remembered the Cerana bees I saw when I visited a beekeeper in Hong Kong a couple of years ago were rather harmless.
Anyway, deemed as too erratic in behavior, the Cerana bees were kept away from us. But when the wooden frame of golden yellow Mellifera was handed over to me and the bees appeared to be so calm and easy, any concern that they might attack and sting was quickly alleviated.
Our visit ended with a honey-tasting session. The pineapple honey is amber in color, mildly sweet and has a slight sour taste similar to the pineapple fruit. (You see in the following video that this fruit emerges from the middle of the plant and has many spectacular light purple flowers growing on it.) The durian honey is also amber, but if you are expecting some aroma or flavor of the durian fruit, don't be disappointed (or should you be relieved?), there isn't a slightest hint of it. Nevertheless, it is a very pleasant, smooth honey with a faint bitter after-taste.
There was also Gelam / Melaleuca honey, better known as tea tree honey. (As seen in the video below, the Melaleuca tree blossoms white bottlebrush-shaped flowers and its bark is unusually dry and flaky.) I had always assume Melaleucas are from Australia, so was surprised to see it in Malaysia. Known to possess a high level of antibacterial and antifungal properties, this medicinal honey from Malaysia is heavy bodied and has a slight pungent taste.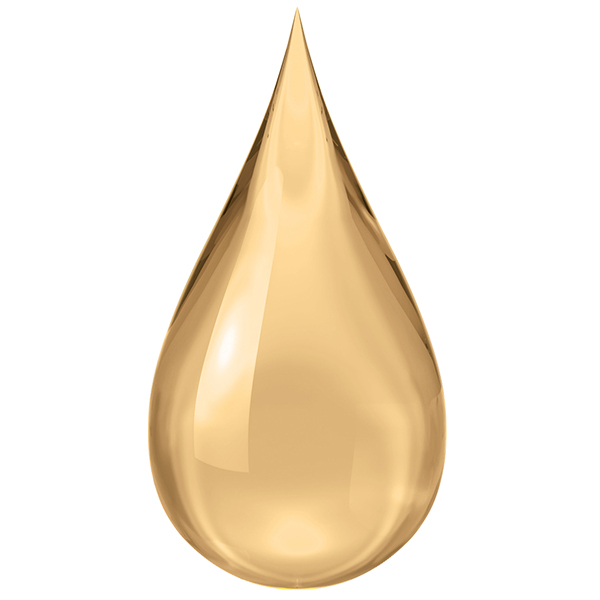 What an awesome afternoon!
Ruth Tan
2 July 2013
Jan 2022 (Updated)
Note: If you also find these pineapple and durian varietals of honey from Malaysia interesting and wish to visit Nictar Bee Farm, check out their website, Nictar Farm for their address and contact.
Postscript on Honey from Malaysia
Based on an in-depth study led by Mohammed Moniruzzaman et. al., BioMed Research International Volume 2014 reported that Malaysian honeys were rich sources of minerals, namely sodium, potassium, calcium, magnesium, iron, and zinc. Amongst the many different floral varietals of honey sourced from the different regions of Malaysia, Pineapple honey was found to contain an exceptionally high level of iron content, whereas Melaleuca (Gelam) honey possessed a notably high calcium content.
End of "Truly Unique Honey from Malaysia". Back to Stingless Bees are an Eye Opener.