the benefits of honey 2015
The Benefits of Honey 2015 Postings & Amazing Stories
The Benefits of Honey 2015 Postings
Most Recent Posts: The Benefits of Honey – Amazing Stories

Angela Grizzle, United States 19/12/2015 @21:22:26
I use honey instead of refined sugar in cooking now because the sugar feeds inflammation (this is a condition which I suffer from). I also put honey on my face after washing it and leave on for a few minutes. my skin is so much softer feeling and I have a brighter complexion.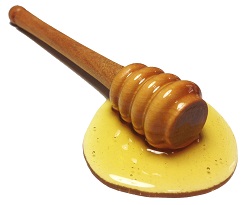 Lillian, United Kingdom 29/11/2015 @18:41:22
I have type 2 diabetes. From the time I was diagnosed I avoided all types of sugars including honey until a few months ago when I came across an article that talked about honey and I decided to try it. My blood sugar are so well controlled. I used to feel hungry in the middle of the night but that's history now . When my Dr asked me what am now doing differently. I told him I have done away with killer sweeteners and just using honey he couldn't believe me. Honey is for sure very beneficial, talking from experience.
Krysta Kostiuk, Canada 21/11/2015 @15:19:29
Hello I am a newly born forever honey fan. I recently ran into some distressing digestion and health problems as im entering my 30's and all its lovely hormonal and digestive disturbances had me very stressed and irritable bordering on depression so I decided to do the three day honey fast and experienced immediate results from reducing bloating and stomach pain to clearing my skin and more energy! I love honey! It's my answer to everything now, thank you bees!
Joseph, Uganda 20/11/2015 @09:34:35
I tried honey with lemon juice and the mixture neutralized the cough, so now I am fine, thanks.
Suzanne Raymond, Canada 31/10/2015 @19:40:53
I have a chance to have neighbor who produce his own honey and I discover how good is raw honey, not like the one we buy at the store. It is the real thing.
Suresh Kumar, India 31/10/2015 @02:59:41
Honey has gifted me a good sleep. Being awakened at regular intervals, toss and turns in my bed were all common for me. I have read that natural honey when consumed prior to bed, is believed to be able to fuel the liver, speed up fat-burning metabolism, ease stress hormones and help us get a better night's sleep. Perfectly satisfied with Sanjeevanam Pure Honey… it worked well.
Debi Parkinson, United States 27/10/2015 @21:04:13
My husband is a beekeeper so we have a surplus of honey year round. I cook with honey every chance I can. You just need to adjust the recipes when using honey instead of sugar. Honey is better for you and so I tell everyone to try honey in their recipes every chance I get. Enjoy.
VJ Fisher, United States 27/10/2015 @01:11:33
While I'm relatively new to honey websites like this, my main experience was using it in tea and as a cure for coughing as a child. I don't know what the properties are in honey that helped me stop coughing as a kid, but it was certainly a practice I followed with my own children. Naturally, we are all honey lovers.
Christina, United States 19/10/2015 @10:50:52
I just finished a great nights sleep. I usually toss and turn in my bed while being waken up by the smallest interruptions, we have a cat. Although after taking a tablespoon with warm water that night, I discovered the claims are true. I'm fully rested and still appalled by the experience.
Shoba Sadler, Australia 01/10/2015 @07:08:17
Peanut Biscuits
Ingredients:
4 cups ground roasted peanuts
1 cup honey
1/2 cup peanut oil
2 cups wholegrain flour
1 tablespoon dough sourdough starter
1 egg yolk, beaten slightly for egg wash
Method:
Mix the sourdough starter, honey, oil and flour together until well combined. Leave for two to four hours before adding ground roasted peanuts. I left mine overnight in the fridge.
Then shape into small balls. Press one end of the ball onto a wooden board to flatten that end. Brush the top with the egg wash and then use the tip of a chopstick to make a tiny square pattern at the top. Then bake at 180 degrees C for 20 minutes or until brown. Remove from the oven and let cool.
Judy, United States 30/09/2015 @17:42:45
I have found taking honey solves my extreme low blood sugar levels within 10-15 minutes. My low blood sugar use to last 3-4 hours, & I felt like I was dying, and I would perspire in buckets. I now keep a jar of honey by my bedside and with the first sign of low blood sugar (dizziness & weakness) I begin swallowing honey till symptoms subside. I can't live without it now.
Zalmai Frahmand, Serbia 27/09/2015 @10:20:19
While residing temporary in Serbia, I run into a very good practice and tradition in some families. When you visit a friend or family, as a sign of hospitality, traditionally, you are offered with a glass of water and some candid fruit like Cherries or plums.
But the one which even more adorable is young Walnut infused with local unpasteurized honey. This combination is a great brain tonic and I would recommend ta take a spoon are two before going to bed for a good sleep. Try it! You would not regret.
R K Johnson, United States 19/09/2015 @13:12:21
Honey works for colds as well. Taking a spoonful of honey daily will eliminate persistent coughs.
Joe, United States 13/09/2015 @13:54:41
Wow!!! After suffering for fifteen years with acid reflux disease, in fact, was resigned to the realization that I was doomed to suffer from it the rest of my life, I found the cure!! After years of trying Nexium, Prevacid and everything else in the medicine cabinet etc. I had sleep apnea so bad I even tried a tracheotomy to cure it… when that didn't work (I had it removed!)
I thought I would never get a good nights sleep again! I would wake up every morning gagging, coughing and then the nausea started….OMG..it was hopeless! But then I came across YouTube video that explained the cure for acid reflux using "raw honey!"
I was doubtful that it could be that easy after years of trying everything else. To my surprise it went away after the first teaspoon!!! Now after five nights of restful sleep, I will "bee" using honey when I get up in the morning and before bedtime the rest of my life!!!
Mudasser Amin, Pakistan 08/09/2015 @08:04:02
Hi, I've been using honey for a variety of purposes for quite a while now. Some of the most common uses are: a teaspoon of honey mixed with half a teaspoon of ginger juice will sooth a sore throat and congested nasal passages. Same for a teaspoon of honey with a pinch of ground black pepper. 2 teaspoons of honey mixed in a glass of warm milk is very beneficial for overall health and vigor.
Natalie James, United States 02/09/2015 @12:19:53
A spoonful on honey before bed stops restless leg syndrome.
Tisha, Switzerland 22/08/2015 @04:31:54
Hi, I could not pass stool. i then put 2tbl spoons of honey in hot water with a little dryed mint leaves and drink. Next morning, so soooo good.
James Huggins, United States 15/08/2015 @13:26:23
Since making pure raw honey a part of my diet for breakfast primarily, I feel better, and my sugar pill is history. The doctor said I could stop taking the sugar pill because my "A1C" averages were normal. He re-classified my diabetes as pre-diabetic.
Abena, Ghana 07/08/2015 @04:58:28
I love honey. I was size 22 but with the help of honey and lemon, I have reduced drastically. Thanks to honey.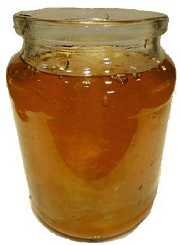 Lisa, United States 04/08/2015 @15:45:06
My son, age 3,stepped on a hot roasting stick after we roasted marshmallows one evening. He couldn't walk on his foot because of the pain. I gave him a cool bath, then put raw honey on the burn, then covered with a sock and put him to bed. The next morning he was up and running around barefoot with no problem, even outside again! I use raw honey now for my first-aid ointment for all burns and scrapes.
Sonya Milbourne, United States 27/07/2015 @23:48:45
My hair is 80% gray, and it was shedding terribly, no matter what shampoo's and conditioner's I used it seemed to get worst. So I started using Raw honey mixed with apple cider vinegar on my hair for about an month now, my hair is not dry, softer, less shedding and it even has a shine to it. Also I stop using sugar and artificial sweetener in my daily diet. Thumbs up for Honey, I rate Honey a 10+.
Darlene Carrington, United States 07/07/2015 @09:54:11
Organic Raw Honey has made me sleep and helps with heart burns I have frequently gone through acid reflex due to menopause. I find honey is great for that as well.
Mamood Boikhutso, Botswana 24/06/2015 @07:08:23
Instead of using sugar on my tea I use honey and I have realized that since then I have lost a bit of weight and have no constipation as I used to. Sometimes in the morning before I eat anything I take a glass of warm water with a tablespoon of honey.
David, Canada 09/06/2015 @07:52:44
I find honey a great boost for morning exercise.
Bree Lee, The Philippines 06/06/2015 @22:48:10
Every morning, for one week now, I drink honey with calamansi. Actually I substitute calamansi for lemon, since it's a citrus also and much cheaper than lemon here. Because I read that honey and lemon will aid in losing weight and will fasten up my metabolism. I can't still feel the effect on weight. But on my sleeping habit it helps me a lot. I can easily sleep now. I'm also into zumba and into exercise. So, I know this concoction will also help me in losing weight.
Angela, United States 23/05/2015 @21:31:24
I had lived a sedentary life for years, and before that, worked an office job that really totaled my health in a number of ways. By Christmas 2013, my health hit the bottom, and I spent the day after Christmas in the ER. Determined to do what I could to survive, I joined a gym and stuck with it, but the weight was really, really hard to get off.
Finally, I started weeding out a lot of the artificial and processed foods in my diet, but still kept having health problems including episodes of faintness, and problems with things I ate. One of the last things I changed was to stop using sugar in my daily tea, and pretty much ever, and started using honey. I now get those weak or faint feelings next to never.
Recently I've been having some pretty serious problems with my digestive system. I'm going to try swallowing some raw honey to see if it helps. I swallowed less than a teaspoon in the last hour, and while it might have been my imagination, I'm pretty sure I felt some immediate soothing in my otherwise severely inflamed belly.
Here's hoping! Anyway, honey has at least help me not to feel ill every time I eat. Table sugar and candy seemed to be the last major problems with my diet! I've lost 40+ lbs since Dec. 2013! (And I exercise like a wuss!)
Kailah, United States 14/05/2015 @21:49:00
I have been plagued with abdominal bloating for the past year. I tried every over the counter and holistic remedy without any relief, changing diet, and exercise. One day I was babysitting and decided to make myself a cup of tea. The house did not have any sugar…. only honey… so I reached for the only honey they had.
It looked weird so I decided to try a lick before adding to my tea. It was the BEST honey I have ever tasted and come to find out it was local, organic and how honey is suppose to look. Over the course of the next few days I noticed that my upper tummy wasn't so bloated all the time and with a spoonful, or two ;), throughout the day has completely reduced my bloating episodes.
I haven't had one in 4 days which is a huge relief not to have that constant discomfort anymore…. feeling pain and looking like I'm pregnant.
Kathleen Ewings, United Kingdom 30/04/2015 @02:23:25
I use honey and lemon for colds. I mix honey with Greek yoghurt and chopped hazelnuts. Honey is used in place of sugar when cooking noodles with chicken. I give a tablespoon of honey to my dogs to protect them from diabetes.
Fadma Hamdi, The Netherlands 29/04/2015 @ 02:29:41
When I cut myself, I put honey on it after rinsing it first and bandage. It stops the blood flow and heals faster. Great for small cuts that are not too deep.
Darlene, United States 19/04/2015 @ 14:59:00
I fix half and half Apple cider vinegar and honey and take two tablespoons when you have a sore throat it has always worked for my husband and I. I fix it up in a honey bottle and keep it for when it happens and it tastes better than medicines really!! God medicines for our body soul and minds.
Emily, South Africa 12/03/2015 @ 05:30:34
I apply it directly to burns. The pain goes immediately and skin is left unscarred. No more hospital trips no matter how bad the burns are as that is what the best hospitals use now anyway:) It is also antimicrobial so you don't have to worry about infection getting in. Just be sure to use raw honey as the pasteurized is just junk.
Mario Q. Moldon, The Philippines 10/03/2015 @ 01:15:42
I have read in other page that honey is not good to infants. I beg to disagree. My first born child was about six months that time when somebody from the province of Mindoro (a remote province in the Philippines) visited his cousin in the office of my wife (by the way I am a mere security guard that time) assigned I the entrance of the office.
He told me the name of her cousin and as my duty, I went inside the office and inform her his cousin is waiting outside. As a gesture, he thank and give me a bottle of raw honey. With that, every time we give milk on the baby, we add a table spoon of honey. The baby sleep well. Once he was awake, he is very strong and very lively.
In fact, he walk early. At the age of eight months, he was already walking while the other baby born which is older than him is just creeping. Other mothers are wondering why my son looks so strong & healthy. I told them about the honey we added on his milk. Today, my son is a grown up man with two healthy kids.
Anne Timperley, New Zealand 08/03/2015 @ 19:34:51
I have taken hone and cinnamon for a long time and always feel much better. Recently my daughter gave me honey and lemon which is really yummy which I have started to drink. I haven't had a lot else to do with honey but want to start introducing it into my diet.
Kathryn Regier, Canada 06/03/2015 @ 06:46:22
Instead of sugar I use honey for pickled beets. So 2 pounds beets: cleaned, boiled, skinned and chunked. Reserve 1 cup of the beet liquid. 1 1/2 cups apple cider vinegar, 3/4 cup honey, 2 onions sliced, 2 Tbs. dry mustard, 2 tsp. celery salt, 1/2 tsp. sea salt. I also use honey for bread and butter pickles.
Ric Ezell, United Kingdom 05/03/2015 @ 01:47:39
I got into bee keeping from my neighbor. Then I started replacing white sugar with honey in coffee and food and I have renewed energy I lost years ago.
Isa D., United Kingdom 03/03/2015 @ 18:37:22
Honey is just amazing, different regions different taste and properties. Very difficult in this day and age to keep the bees alive!
Veena, India 26/01/2015 @ 12:07:42
I had hormonal imbalance in my body which caused face skin was not even tone and was more dark at end of lips and chick. and very dark in under arms (almost look like black). I replaced morning tea with drinking 1 glass worm water lemon(1/2) and honey (2 spoon) and after 15 days I realized that 70% darkness got reduced ,even My tummy get reduced in some inches. I feel energized in the morning.
Moosa, South Africa 16/01/2015 @ 15:14:48
I had a weak bladder which used to leak uncontrollably without my knowledge when I sleep due to drinking a lot of water but thanks to this blessing of honey which is a clear manifestation of God's power that I started drinking black Rooibos tea with honey instead of sugar and believe me, no matter how much liquids I drink now and go to sleep but my bladder no more leaks thanks to this mechanic which is honey who tightened the screws of my bladder, so it no more leaks.
Alhamdulilla I praise Allah for this gift he has given mankind which is honey.
Ronnie F, United States 04/01/2015 @ 17:34:39
I've been drinking very warm water with one teaspoon of "local honey" first thing in the morning for a week now and am completely shocked at how much better I feel. I'm normally nauseous when I wake and this stops it right away and I feel great all day. I don't eat or drink for about 30 minutes before or after. I have noticed a dramatic difference in a lot of my bodily functions also.
I'm highly impressed with the continued result. I see a lot of you talking about the different kinds of honey your using. You want " Local Honey" from the local hardware store or something. Its local pollens and such to help with local allergens.
Anne Davies, United Kingdom 02/01/2015 @ 03:44:22
I have used honey as dressings for over 40 years when you have an infected, itchy or sore area cover with a honey dressing (honey applied on lint) and bandage for 3 days, then remove, wash area in warm water and if not completely healed reapply fresh dressing until completely healed. Also good for healing burns.

End of "The Benefits of Honey 2015 Postings & Amazing Stories". Back to Latest Posts in "In what ways have you experienced the benefits of honey?"