the benefits of honey 2016-2017
The Benefits of Honey 2016-2017 Postings & Amazing Stories
The Benefits of Honey 2016-2017 Postings
Most Recent Posts: The Benefits of Honey – Amazing Stories

Treshom T., Ethiopia 09/11/2016 @02:41:54
I am a diabetic mellitus patient for nearly a decade. For the first five years I only used exercise and tablet. But the latter five years, I frequently use every morning a spoon full of pure honey, you don't believe my blood level is so constant now.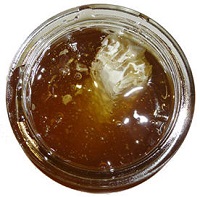 BBC, United States 04/11/2016 @10:16:07
I had major surgery to repair a ripped patella tendon and the incision was 5 inches held with stapes. I was instructed to change my dressing daily and knowing the benefits of honey, I would pour a line of store bought plain, but pure 100% honey on each change of dressing the length and width of the incision and place it on the wound–staples notwithstanding.
When the PA removed the staples, she commented on how well and fast the wound was healing. It's been 10 months, the wound has healed well, the scar is supple and ready for further natural scar diminishment tactics. 🙂
Mary Lou Ferralli, United States 18/10/2016 @17:50:24
I use local raw honey in my hot teas, on top of ice cream, and pancakes. Occasionally, I just relish a delicious spoonful all by itself. By using local honey a person is provided with better immunity to fight allergies. For me it minimizes or often eliminates the season nasal gunk.
Mary, United States 09/10/2016 @12:38:02
After my husbands shoulder replacement surgery, an area over the entry site was taking forever to heal. The surgeon suggested honey and a bandage to heal it. In a few days the wound drained and healed beautifully. It made the both of us believers in honey and it's healing properties.
Thomas, Guyana 05/10/2016 @11:50:32
It was amazing to me of how powerful honey is, when my mom had a cholesterol problem a few years ago my mom ask me to research on the Internet what can be used to combat cholesterol and to my amazement honey and cinnamon along with proper diet, instead of using jams and jellies on your bread or biscuits you can mix 2-3 tablespoon of honey to 1 tablespoon of cinnamon and enjoy same on your bread or biscuits.
Today my mom is doing great because of honey and cinnamon, for a healthy life style don't forget to add honey to your diet.
Ingrid, Australia 18/09/2016 @06:38:56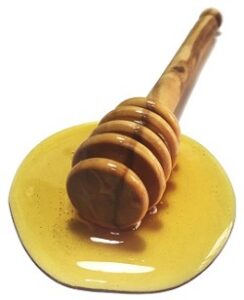 My dog was hit by a car and lost all the flesh down the inside of both back legs exposing the bone. Our vet sourced honey from New Zealand and that was all we used as there was not enough skin to stitch him up.
Can't remember how long it took but we watched in horrified wonder how the flesh grew back, then the blood vessels and finally the skin. He was left with what looked like a zip down the inside of both legs.
Our neighbor's daughter had a horse with an infection in its hoof that didn't respond to antibiotics. Manuka honey did the trick.
Agnes B. Mapute, The Philippines 31/08/2016 @17:50:23
Honey decreases pain of my fibrocystic breast disease.
Paula, United States 30/08/2016 @13:39:49
I make my own Cough Medicine with raw honey, garlic cloves and ginger root. My recipe is: 3/4th pint raw honey and 2 tablespoons each garlic & ginger ( I use small food processer to chop garlic & ginger root) mix and let sit for a while. You can use this right after mixing but it works better after it has set for a while. I also use raw honey on my oatmeal for seasonal allergies everyday.
Alison, Canada 28/08/2016 @12:05:34
Just beginning to educate myself on the benefits of raw unheated honey. The best honey I have ever tasted. I'm going overboard…!!!
Annette Fricke, United States 26/08/2016 @11:54:30
I had a bedwetting problem as a child around the age of 6 or 7. We had Seventh Day Adventists practitioners for doctors and they told my mom to try a teaspoon of honey at night. That is what worked! I later found out that I needed a small window of temperature also to sleep at night. Can't be either too hot nor too cold.
Princess, Jamaica 22/08/2016 @17:23:57
For cold, honey brings quick relief, use with lime juice or garlic, at the first sign of the flu, boil 2 pegs of garlic in one cup of water mix with 1 or teaspoon of honey at bed time, next morning your as good as new, or mix 1 table spoon of lime juice with 1 teaspoon honey, the job is done, repeat if necessary.
Casmine Yang, Singapore 22/08/2016 @ 01:13:52
I love honey as it is a natural food, unlike many food or supplements which claimed to be "natural", but they're not. We usually take it with only water and sometime with my coffee.
It had helped me in some area of my health especially my constipation, which had been troubling me for many years since I'm young. My husband also benefits from it as he claimed that his skin is getting better.
Maria Stikoudi, Greece 10/08/2016 @04:37:42
Hello, I came from Greece. We can not live without honey and olive oil. It is in our tradition and part of our everyday life. Greek honey from our beautiful island becomes mostly from Thymus and is the best in the world!! In many traditional sweets we use honey instead of sugar in combination with spices and nuts.
Tula Bardhan, India 04/08/2016 @03:41:15
I use honey with garlic, ginger and apple juice which works great for my diabetic control.
Rosayn Drakel, New Zealand 23/07/2016 @05:31:39
I started using honey regularly when diagnosed with IBD 5yrs ago and went on the SCDiet which only allows honey as a sweetener. I am now in remission and the last colonoscopy showed the inflammation and ulceration had cleared up. My specialist was amazed at the change.
I have honey in everything I want sweetened. I cannot take cough medicines or have throat lozenges, only honey. I mix up honey, lemon juice and garlic and leave it sitting to use for my throat. The older it gets, the more effective it is.
I take it with cod liver oil and apple cider vinegar as well. I am amazed with the results. I also use it for my skin with coconut oil and make a lovely fudge with homemade coconut butter and honey. I also now have much less pain in my joints and muscles.. After reading here about using it for eyes, I can't wait to try the drops for my eye problems. Thanks so much for the great site.
Ibironke Gabriel, Nigeria 15/07/2016 @11:34:38
In last 4 to 5 years I have wound in my right leg that refuse to heal but someone introduce me to honey to rub on it, after a few week I start to experience healing.
Tracey Giles, Australia 13/07/2016 @02:56:16
I have always loved honey. Even just having a spoonful to satisfy the sweet cravings instead of eating chocolate.
Abosede Hiyarlormorwhu, Nigeria 05/07/2016 @20:19:29
I always use honey in most of cooked food like beans, yam and most especially in breakfast light food like tea, pap instead of sugar because it makes us healthy, body smooth, and my child is always taking it because it makes children's brain sharp.
Sanna K Hosio, Finland 24/06/2016 @04:45:15
Honey for cold and hot drinks. A sweetener absolutely unmatched. I also use it for low-temperature burns, and facial masks.
Deborah, United States 06/06/2016 @08:23:28
At age 60+ I've been making honey & egg yolk, or honey & plain yogurt facials. Prep face, neck, + decolletage area (ladies know bodice area gets dry and wrinkly) with warm-to-hot washcloth. Then with upward strokes, apply this luscious moisture-laden mask. Allow it to soothe your skin for some time; while doing the dishes, etc. Rinse gently. Then apply light film of organic coconut oil from bodice-to-hairline. Feel your baby-soft skin!
Dennis Brady, Canada 28/05/2016 @11:58:48
I cut out sugar completely. And I use nothing but honey.
William Van Scoy, United States 16/05/2016 @01:34:29
I have loved honey since I was a kid. I can remember my parents buying honey in a big can and in no time they were buying more we enjoyed it that much. When us kids were sick and our throats were sore dad would take honey and vinegar and mix them together and in a couple days it was gone we were well. Mom would do a lot of cooking with honey but I was never able to get any recipes. Well now I have found some I can start using honey in my meals and get back to that good old taste of honey again.
Abushiri Mbwana, Tanzania 11/05/2016 @03:18:11
*A day without a spoon of honey is like a day without sun shine*. I start my day with a spoon of honey for a perfect body energy and I end my day at night wit a spoon of Honey to end sleeplessness. I use baobab and Honey for facial mask.
BaBette, United States 05/05/2016 @10:44:30
I've been using raw honey and plain yogurt for stomach issues for the last 3 months. I'm 56 year old female with a lot of stomach issues and ibs-c. with the help of this wonderful food I'm not having any more issues. Plus I went from 218 lbs to 203 lbs in these few months. I'm very active and happy!!
Nancy, United States 21/04/2016 @18:51:44
I cut my finger almost to the bone and needed stitches. Instead I applied honey and took pics every day of the healing process. Amazing it healed quicker than normal, no stiches no scars and it helped cut the pain.
K.C Sishi, South Africa 17/04/2016 @06:36:12
I use raw honey and brown sugar as my face scrub once a week. It helps to keep my face smooth. I like it.
Adolphe Giraco, Spain 11/04/2016 @15:35:30
I have a syndrome called semi facial spams involuntary eye twitching. A few days ago, I mixed yogurt with honey. I have noticed in just few minutes that my twitching slowed by 25 to 30 percent and felt more comfortable and my left eye opened wider. I have repeated this for the last four days and I think I shall continue every day. Your article says about anti-inflammatory reaction. Maybe honey soothes brain lesions. The effect is almost instant.
Venila, South Africa 06/04/2016 @13:03:56
Hi, honey really works wonders for me… I am not sure of honey changing eye color, but I've been having mainly for good health… it's much better than other sweeteners and sugar…and it's good for skin and your eye sight… also good for chest infection. I am amazed with honey.
Karen White, United States 25/03/2016 @11:29:35
My husband began with three bee hive's two years ago. This spring he is adding three more. I have taken a spoon full of honey every morning and for the last two years and have not even had my normal flu/colds. I have began to take the pollen with him now, since I have watched him take it for a year now and have noticed his energy and weight levels change
Chris, United Kingdom 20/03/2016 @16:49:42
I have been taking a dessert spoon of honey every day now since researching the benefits on the internet. Around 5 years ago I tripped and fell in a road side pothole, severely twisting my ankle. No amount of medical tests could give an answer to the pain I endured for months afterwards.
Having researched as mentioned, I have been taking honey straight off the spoon for 4 and a half years now. I have no pain from the ankle, my symptoms of repeated throat soreness have ceased and I feel much healthier. I also have to report on other benefits on the other subject headings which involve honey, lemon juice and apple cider vinegar.
Shirley Jackson, United States 20/03/2016 @13:29:52
I drink raw local honey in my coffee every day. After reading of all the benefits, I am going to start using it in my diet lot more.
Brian Kyd, Australia 10/02/2016 @22:45:12
Honey is very good for Athletes Foot, a 100 times better then the very expensive creams one buys at the chemist. One to two applications are usually enough not so with the creams I hope that is helpful.
Rhonda Kurucz, Canada 26/01/2016 @16:51:19
After 3 months of honey and cinnamon tea, I have cleared up skin of acne and have not gotten sick, even though I am a healthcare worker. I don't seem to catch the colds and flus that go around anymore. 🙂
Opinion02122, United States 21/01/2016 @00:32:34
This is a review I never thought I'd write. I bought a jar of raw honey to use in a recipe for making my dog treats. But I never tasted honey in my life! That all changed a few minutes ago! I had surgery today, and due to the tubes down my throat, it's been killing me since I woke up.
I looked on line for info. It said it could last for days, and after a surgery I had years ago, I remembered that it DID! Please, God, a remedy! And, there it was! Put honey in your hot tea! I thought I'd hate it, but I was desperate! So, I got the dog's honey and put it in my tea. Long story short, it tasted exactly like it normally does with other sweeteners!
AND it's healthier! I'm sold! I like it for its healing powers, too. God, I hope they find a cure for the colony collapse of our hives. I've always loved bees and what they do for us, but now I love their honey, too!
Eiann HMY, Brunei 16/01/2016 @09:35:22
Hi.. it's my 2nd day of trial and error of mixing up manuka and apple cider vinegar. And I must say, it's totally working for me. I got an occasional acid reflux day by day that sometimes it kept me awake at night and thinking… Would I be awake if I go to sleep with this horrifying acid crept up to my esophagus last night it was… like sleeping in wonderland.
I didn't get those acid type of feeling in my throat… well it did but not as much as before. Such a relief and prayer answered. I took 1 tsp of manuka honey and 1 tsp of ACV just before every meal, and with warm water. It's natural and healthy, try it, and your body will thank you.

End of "The Benefits of Honey 2016-2017 Postings & Amazing Stories". Back to Latest Posts in "In what ways have you experienced the benefits of honey?"