apple cider vinegar and honey 2015
Awesome Apple Cider Vinegar and Honey 2015 Postings
Apple Cider Vinegar and Honey 2015 Postings
Most Recent Posts: Apple Cider Vinegar and Honey Cure Many Ills

Robyn Hebden, United States 30/12/2015 @20:41:22
This remedy I've just recently started using but I can give it a huge thumbs up for helping with my digestion. I've always had a hard time with that. Thanks so much for this remedy!!
Rick Stone, United States 21/12/2015 @23:20:21
I was on apple cider and vinegar for about 2 years back in the 90's. I quit when I retired from the Government. It always made me feel and look better. I now, at 77 am going back on it.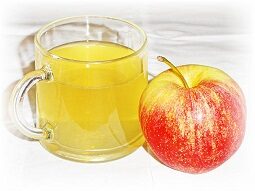 Brian Ralston, Canada 07/12/2015 @14:47:15
I am using it in conjunction with a fasting regimen, and it's a powerhouse that keeps you energetic, positive and relaxed. I put it in a teapot, the honey, the Bragg vinegar but I also add a tea bag of 100% PURE CANADIAN ginseng tea, grown and produced only here in Canada. THAT is a dynamic combo, I drink the entire teapot over the course of a day.
Hazelphine Townsend, United States 19/11/2015 @08:52:33
I used this mixture for my respiratory issues and it worked. It increase my lung capacity.
Stella Wairimu, Kenya 17/11/2015 @03:39:11
I replaced dinner for Apple cider vinegar and honey and the weight loss was amazing. I also felt calm and well balanced.
Tori Mattson, United States 09/11/2015 @02:54:51
I have just started this remedy for calcium deposits. I also have arthritis in my pointer finger. Let's hope it works!
Zachary Disien, United States 07/11/2015 @07:07:54
I'm quite sick with major congestion and a sore throat along with a lot of other pains. I am drinking Lipton Hot Tea with 1 Tsp of Honey and Apple Cider Vinegar. I hope it works, I added sugar to kiil off the taste of the acv.
Karen, United States 01/11/2015 @12:29:11
I drink 1 teas. honey with 1 teas. apple cider vinegar with a little water and drink this every morning. My husband drinks it also. It has been years since my husband and I have had a serious cold. Maybe a sniffle here and there but nothing serious.
Edward Garcia, United States 28/10/2015 @02:26:29
Hello readers, all the hype about the taste was no big thing, it was more to the smell than anything else. Put the honey in first then the apple cider vinegar stirred it all up, quick swig just like a tequila shot, not a bad taste. Let you know how it goes in the future with my health. Good health to all.
Tiaja Fletcher, United States 25/10/2015 @09:19:46
I noticed the difference with my sinus congestion.
Modicia Martin, Trinidad and Tobago 20/10/2015 @20:50:27
I drink Bragg apple cider with honey and garlic everyday for my heart and other aliments.
Michael Bujanowski, United States 20/10/2015 @00:20:03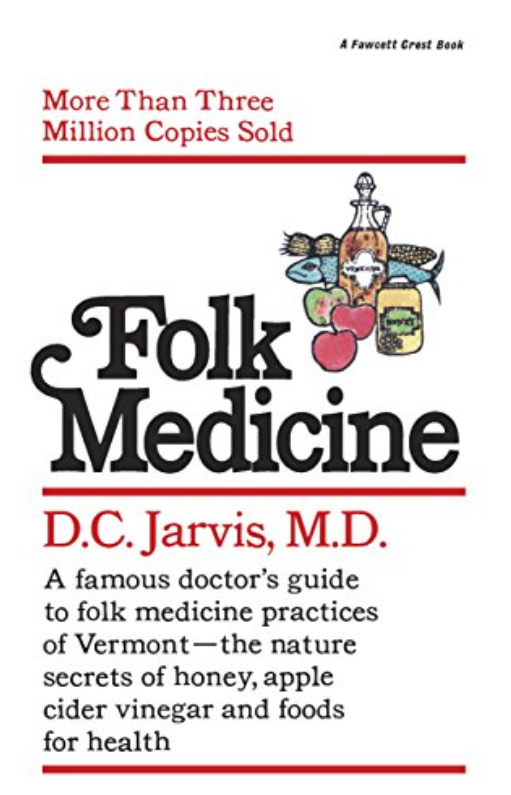 First " the recipe ": 1/2 t of fresh ground ginger root, 1oz Apple Cider Vinegar w/Mother, unfiltered, not pasteurized, 1oz Pomegranate Juice – fresh, 2 T Citrus Puree, 4 lemon, 4 lime, 2 orange and 2 grapefruit pureed in blender, quarter fruit & place in blender, peel, seeds, fruit complete Herbal Tea Bag, Ceylon Cinnamon Stick, 30 oz Hot Water approx, Steep & Sip all day.
Headaches – gone. Energy – increased extensively. General Overall Health – great & things that cannot be claimed. Extremely Satisfied.
Jane, United States 19/10/2015 @00:51:05
Christi Kline, your post on 26/09/2015… Your severe and persistent intestinal sickness is called clostridium difficile. It is very common, very tenacious, very often undiagnosed. (Antibiotics cause it in many cases, killing off the friendly bacteria and the c.diff. takes over.). This is not a diagnosis, of course. It is a sincere recommendation that you ask your doctor to test you for c.diff. Untreated, it flourishes and can be devastating.
Miki Swadner, United States 12/10/2015 @20:22:36
Looking forward to my future with my apple cider vinegar & honey drink.
Cinnamon Wood, United States 09/10/2015 @16:46:56
I am a believer.
Mary Haltom, United States 07/10/2015 @16:14:16
All my life I thought vinegar is bad for it will weaken the blood to sugar. But now I learn which vinegar is good for you. Now I am trying it.
Midel Marquez, The Philippines 29/09/2015 @12:26:30
I lost 4 kilos in two months of taking apple cider vinegar w/ honey.
Pat Cain, United States 27/09/2015 @12:17:16
I use this for heart burn all the time and for sore throat.
Christi Kline, United States 26/09/2015 @20:22:53
I had been battling severe diarrhea for the last 3 years after being prescribed some strong antibiotics. I have tried everything from yogurt to eating gluten free with no relief until I began drinking ACV and honey every morning. It's only been a week but my stomach feels normal for the first time in years.
Christine Traylor, United States 19/09/2015 @18:24:23
Helps with fatigue.
Anita Wilkins, United States 14/09/2015 @15:31:18
I'm looking forward for a great health.
Philemon Rajah, India 09/09/2015 @14:05:26
I learned to use it from a 90 yrs old American Christian friend.
Ruth, Benefits of Honey 07/06/2015 @ 09:58:10
Cider vinegar is good for relieving pain and healing minor burns (not for treating severe burns with intense pain). Be sure to dilute the vinegar first before applying.
Lowell,United States 06/09/2015 @21:34:12
I grew up on a farm in the 1940s where we had a wood burning cook stove. Many a times I burnt my hand opening the stove lid to add more wood. Apple cider vinegar was always handy to relieve the pain and heal the wound.
Bicky Randhawa, India 03/09/2015 @22:03:28
I've just started wth honey and cider vinegar mixture. lets see results. I want flat abs.
Lim Fung Yong, Malaysia 27/08/2015 @10:41:01
Honey is good for cough.
Aaron, United States 19/08/2015 @12:39:36
About three years ago, I was told I have approx. 21 stones in my kidneys. Doctors took too long and wouldn't fix the issue. I took their prescriptions for more pain. Since I found out about the acv and honey mix, few weeks ago, I have been trying to become regular. Although, since I started, I have been in less pain. Keep in mind, for some organs to get better, there is the detox phase. Keep pushing fluids.
Jodie, United States 19/08/2015 @09:50:46
I tried this for the first time today. I have very bad arthritis. I took my first sip and it really wasn't bad at all. So I started drinking it down like a glass of water. As soon as I got about 3 gulps down it came right back up. I know I have a weak stomach and don't want to give up but very nausea right now. Anyone else have this happen?
JoAnn, United States 12/08/2015 @16:27:56
Just started today. I have high blood pressure high cholesterol, and arthritis. I'm so hoping that this works.
Alexis, United States 29/07/2015 @10:38:16
I've been drinking water/vinegar/honey each morning for about a month now. For my overall health. I tried it without honey the first week or so – would pretend I was eating salt & vinegar chips (which I love). It was hard to get down. But then I added some raw honey and it changed everything. It tastes delicious and your article is correct – the more you drink it the better it tastes! Thank you!
Rolando Caloyon, United States 19/07/2015 @22:38:53
Keep up the good works, specially acv and unpasteurised honey plus ceylon cinnamon proven by myself. It reduces your blood pressure and also sugar. Thanks guys.
Dharminder Bhatnagar, India 07/07/2015 @04:45:30
My cholesterol was 480, it never came down but with the usage of apple cider with honey –mine cholesterol came down. I felt a bit relieved.
Mary Hege, United States 04/07/2015 @06:20:30
My husband and I have been using Bragg's Apple Cider vinegar for 3 yrs. Benefits helping us both to lose weight, burns fat.
Jane, United States 01/07/2015 @21:11:19
I have been starting my day with ACV and honey for three months now, and after taking omeprazole for fourteen years, was able to wean myself off. Also now have fingernails and have stopped needing moisturizer on my face! I feel much better, too, and am losing weight. Very much worth getting used to the taste of vinegar!
Otis Slack, United Kingdom 27/06/2015 @12:33:11
I am 95 years old, good health. Most people think I am approx. 75 to 80. I have been taking apple cider and vinegar for approx. 45 years. I have approx.30 or more friends who are also taking this. Take this. My skin is very clear.
Dianne Jackson, United Kingdom 11/06/2015 @15:17:22
I was diagnosed with chronic kidney disease on a scale of 3 out of 5. It was picked up form analysis of proteins from blood samples. I had been very tired, also had what seemed like thrush in the back of my throat and was very uncomfortable and irritating. The diagnosis was a shock to me.
I had been in the habit of having a glass of wine every evening and two or three at the weekends. I don't drink any alcohol now, only one cup of coffee a day, very little cheese/dairy, I'm a fish eating vegetarian anyway. I started to drink two tablespoons of cider vinegar and honey in water per day four weeks ago. I have lost the thrush altogether, am much less tired and feel much more 'with it'.
Rowena Santos, The Philippines 08/06/2015 @21:29:35
I have been trying the Apple Cider Vinegar many times and it makes smooth digestions and also I use for my face normally to remove black heads and mark of pimples. I'm happy to use this Apple Cider Vinegar. Thank you!
Joan, Canada 08/06/2015 @13:42:05
I agree with you, the benefits outweigh the unfounded concerns. Those doctors / dentists, they go by the book. I asked my doctor what she thinks of ACV, she said she doesn't know, and doesn't know anyone drinking it on a regular basis. My first thought was, "frog in well", doesn't know anything about outside world.
Ruth, Benefits of Honey 08/06/2015 @ 12:34:14
Yes, Joan, I have heard this before from a couple of visitors who were warned by their dentists. The concern is with the acidity of the mixture. I am unable to ascertain how true this issue is, but if it too worrisome, my suggestion is: get a good mouth rinse immediately after taking the drink each time. On the other hand, interestingly, there have been many reports that shared the benefits of apple cider and honey as a remedy for tooth issues (i.e.. clears infections and prevent tooth decay).
I find that some dentists'/doctors' answers are often very prescriptive – conveniently matching symptoms with cause, without really having a holistic views of health issues. If an issue arising from a precious food can be easily avoided by taking a particular action, then I feel we shouldn't be abandoning the whole idea of eating that food which could possibly bring many answers to bigger health issues.
Joan, Canada 07/06/2015 @ 23:02:34
Hi Ruth, I have a question about drinking ACV everyday, has anyone mentioned about ACV ruining our teeth enamel? I read somewhere it could peel off our teeth enamel.
Ruth, Benefits of Honey 07/05/2015 @ 17:53:12
Dorothy, there are many postings on honey and cider vinegar as remedy for arthritis on this page and other pages on older postings (See the links in this page). You may want to do a Ctrl F on your keyboard to find "arthritis" in the pages of postings by others.
Dorothy Malone, Australia 07/06/2015 @ 00:13:13
I have painful arthritis which developed just six months ago. I am 78 years of age. Will cider vinegar and honey help ease the pain? Don't want to stay on Panadol Osteo as I take many other chemicals for heart, lung cancer, high blood pressure, silent pnd and indigestion. What has been your experience please.
Kevin Lessard, United States 05/06/2015 @14:36:18
I have been weighing myself every morning and all I did was take a tablespoon of honey and vinegar and mixed it in my aloe vera juice that I drink every night and when I woke up I was 2 lbs lighter!
Frank Mnazareti, Tanzania 29/05/2015 @14:15:28
I have just stated today, come 3 weeks I will be more than happy to share the results.
Peet Grundlingh, South Africa 27/05/2015 @13:14:14
We will try the mixture.
Naomi Chappell, United States 26/05/2015 @ 00:10:19
I started drinking this about a week ago. I had pains in my knees that I could hardly walk and even sleeping was difficult. I was taking 500 mg of naproxen and that added other awful symptoms. Well since drinking the honey and vinegar I have stopped the medication and I feel so much better. The pain is gone in my joints. I like the taste of my drink now and I have to have it at least once or twice a day
Jimmy Sinclair, United States 22/05/2015 @ 22:25:42
Had yearly check-up at the end of 2013. Cholesterol was reported to me as high. Took apple cider and honey mix until next yearly check-up and cholesterol was back in the normal range… Jimmy
Brazzlie Jones, United States 18/05/2015 @ 11:46:17
I have been drinking it for over 5 months and in don't have knee pain in the morning when I get out of bed also I have more energy and I am losing weight.
Felicia Paya, Malaysia 17/05/2015 @ 06:25:20
I am 17 years old and I was diagnosed with rheumatoid arthritis 3 years old. I am so tired of consuming too much just too much medicine. I heard of this apple cider vinegar & honey from my teacher and I am now day 1, just started to use this product. I heard that it is very good for arthritis. I look up to it to give me a very good result.
Ruth, Benefits of Honey 08/05/2015 @ 09:10:20
Donna, coincidentally, a couple of days ago someone also wrote to me and told me about feeling thirsty after taking honey and cider vinegar. If the quality of the honey has been checked and ascertained to be 100% pure and unadulterated, then it could be very well a side effect. Considering the fact that you are also experiencing the urge to go to the bathroom more, unless you are pre-diabetic and are unable to take sweet foods, I reckon that these may be signs that the body is working on detoxing and cleansing. Take more fluid and drink more water to help the system flush and expel any toxins and impurities from your body.
Donna Parker, United States 07/05/2015 @ 17:59:51
I have just started this regime on Monday, today is Thursday. I drink it twice a day 1. In the morning 2. At night before bed I have noticed that I am not craving sweets, not as hungry but I am very thirsty. The only complaint I have so far us I feel the urge to go to the bathroom more and I only tinkle instead of the flow I feel is coming. I would like to know if this is a normal effect or do I need to change something.
Brenda Robinson, United States 05/05/2015 @ 02:42:29
I am interested in lowering my blood pressure, losing weight, and living a healthy lifestyle.
Laura Slusser, United States 02/05/2015 @ 12:06:23
I just started doing this about 5 days ago to see if it would help get rid of a cold faster. I am on a prescription medication that has lots of drug interactions so I have to be very careful what I take and with this being an all natural product, I have no worries. It seems to be helping clear my sinuses and I don't have a barky cough associated with a cold.
Dennis Carpenter, United States 29/04/2015 @ 10:47:28
My Mom will be 88 in October and has Bragg's ACV every day. She is incredibly healthy. The only thing that we can determine that is different from her and others is that she religiously take Bragg's ACV, everyday!
Amber Potter, United States 28/04/2015 @ 03:24:57
This is so true, the old remedies work people my grandmother left us a lot of things like this to keep in good health.
Chelsea, United States 26/04/2015 @ 18:03:43
Years ago I read Dr Jarvis's book and decided the reasoning was sound. I've been working landfills for over a decade and frequently had sinus infections and sunburns. Also, I had been feeling joint pain from arthritis which had developed after a broken wrist. The ACV/honey mix is a definite cure for me! Lately I have also added a pinch of cinnamon which helps control the blood sugar.
Everyone I know who tells me of their arthritis (or lackluster hair or fatigue, etc.) I tell my story. It has helped every one of them and me. For sunburns too! Just rinse the skin with the mix and, almost instantaneously, relief!
Yas, Canada 23/04/2015 @ 16:01:27
I've been using apple cider and honey for a short time now, but the mix I've been using is different, I use two tablespoons or AC and one of honey mixed with 1 cup of water. I learned about AC and honey from a forum that I ran into by accident. There was a man that claim miracles: "Apple Cider Vinegar has cured: varicose veins, weight lose, tendonitis, wrinkles.
In April of 2005, I came across a booklet for ACV, at the time I was 50 years old I played sports in high school, a construction worker for 20 years and a mover for the last 15, so I have done a number on my body over the years. My daughter convinced me to start taking ACV… I have taken it everyday since! The health benefits have been many.
The first thing I noticed was my hair and nail growth, doesn't seem like much but my hair was white and had no color, but was growing back in blonde! I thought that was amazing! Over all the years of abuse on my feet and ankles I had purple feet from the varicose veins, it really was a severe case, after two months of use my feet started to look clearer to me, but I wasn't sure so I started taking pictures….
I now have NO varicose veins on my feet, legs or anything. In April of 2005 I was a size 38 pants, today I am a 32 pants. I have not done any extra exercise to achieve this, It simply melted the pounds away (I also have a six pack again). The ACV has given me a facelift, I do NOT look like I am 51! My wrinkles around my eyes have literally disappeared. My skin is tighter, firmer every where. I feel like a new man.
Over the years while abusing my body in my everyday life (working) I developed new and painful body movements, aches where I never had before and eventually the Doc diagnosed me with tendonitis (really painful) in both of my shoulders, being a mover this isn't good for business, it really started hurting my paycheck (then I started the ACV).
I really had not realized I stopped taking the naproxen the Dr. had prescribed until I went to see him for my physical. He asked me if I needed a new script, that's when I realized I used to live on those pills everyday and hadn't needed them once since I started taking the ACV, so I told the Dr. about the ACV he was awed, seeing the results for himself he decided to start taking it, in fact my Barber, Boss, Coworkers, Kids, Brothers and sister all now take it with health benefits of there own.
I tell you I LOVE ACV it has changed my life and made me a new healthier man. I actually believe I have a long healthy life ahead. The recipe I use everyday is: 2 table spoons of ACV and 1 Tablespoon of honey. Add water to taste. I do this two times a day, everyday. Good luck to all in your journey to a healthier you!
Kathy Harper, United States 23/04/2015 @ 07:11:00
My Dr. said not to drink too much acv. It will throw your electrolytes way off. I drink 2 capfuls twice a day. I think 2 times a day should be ok.
Tanya Bergeron, United States 22/04/2015 @ 13:53:04
Just trying it today.
Ermelita Reodica, Switzerland 21/04/2015 @ 08:23:40
Since I have read the book of Dr. Jarvis way back in 1980, I started drinking the concoction of Apple Cider vinegar and honey in a glass of water 3x a day every meal time. The effect was so astounding because I was suffering so much with chronic migraine and it disappeared and now I don't even suffer from headache. My fingers remained straight and no pains at all. Unluckily, way back in 1998 I stopped taking the Apple Cider so now I am suffering with arthritis. But now I am taking it again because I remember it is a panacea for all diseases. I always recommend this stuff to everybody whom I know.
Loretta Chambers, United States 21/04/2015 @ 21:37:19
Started 2 weeks ago an lost weight with it 6 lbs, gives me energy, my joint don't hurt like they used to, no more head aches, have no bath room problems, etc.
Eileen Crawford, Ireland 16/04/2015 @ 07:59:45
Very interested in the above. I'm just starting taking it to get rid of kidney stones.
Jun Dee, The Philippines 14/04/2015 @ 07:57:51
I made a research looking for a possible remedy for my recurring sore throat. I found this article and although this did not mention any possibility of curing sore throat, I started taking the potion right away. I just hope this honey and apple cider vinegar mix is one magic potion.
Amber Rawson, United States 08/04/2015 @ 01:11:03
I use Bragg organic apple cider with the "mother". My local honey in a Republic of Tea turmeric ginger tea. It tastes just like a warm apple cider. I always tell others that my guts literally hate my guts and I have searched high and low for the perfect comfort; this drink mixture seems to do the trick to keep me regular, ease bloating, acid reflux, inflammation and general gut discomfort.
Sylvia Henley, Australia 03/04/2015 @ 00:13:48
I am taking apple cider vinegar and honey for painful osteoarthritis and an interested in reading more.
Ken Boyce, United States 30/03/2015 @ 19:22:48
I was told by the Doctor I needed therapy for arthritis in the hip area. I had pains through the abdominal area. I started using turmeric, honey and vinegar with the mother three or four times a day. In a week I was without pain. I was shocked. The turmeric is a natural spice used for inclination. The vinegar and honey I believe are the best natural way to heal our body. Many other benefits as well, please do yourself a favor and look the powerful things they do. Beats the doctors' ideas by far.
Bright Ngo, Ghana 29/03/2015 @ 12:32:49
I was introduced to ACV barely a fortnight ago and I have seen a lot of improvement in my general wellbeing. I take ACV with honey juice first thing in the morning, before lunch and supper.
Doris Handsborough, United States 24/03/2015 @ 12:32:31
Yes, this really works!
Aline Asokan, United Kingdom 21/03/2015 @ 03:22:23
I first tried apple cider vinegar and Manuka honey may 2014, it's now March 2015. I had arthritis in my left wrist which had me crying in pain most nights. I read about the benefits of drinking this online. It was like a miracle, after about 3-4 months the pain had gone completely. And I feel better in my health overall. I keep telling everyone to try it. I buy Picklecoombe brand from Holland and Barret, £8 for 500ml. It is ready mixed. 1 tablespoon in a glass of water morning and evening, preferably before meals. Please try and persevere with it. G
Lorna Alexander, United States 19/03/2015 @ 15:36:44
I plan on starting tonight Braggs Cider vinegar and honey drink before bedtime. I'm hoping to see improvements in joint pain I have started to experience.
Juanita Simpson, United States 07/03/2015 @ 13:33:19
I stop taking a lot of pills since I started it. Thank you.
M Myers, United States 03/03/2015 @ 19:35:41
Years ago when I gave myself a sick stomach by overeating processed and junk foods on a long car trip, the mother of the large sharecropper family I was visiting went to the cupboard and poured me apple cider vinegar and honey in warm water and made me drink it all up, claiming it was an old remedy. And it resolved the stomach ache so well that I continued to use the treatment for years, before cleaning up my diet. Now I'm older and wiser and just avoid most stomach pain by eating better, including being gluten free. But it does work if you're suffering stomachache.
AVOR Johnson, Jamaica 28/02/2015 @ 22:08:52
Really lowered my cholesterol.
Lori Stephenson, United States 26/02/2015 @ 17:38:50
My mom had polymyalgia rheumatic and she wrapped brown paper bags soaked in Bragg Organic raw apple cider vinegar on her body all day because the doctors said she would not walk and could go blind with this disease and to be honest she also took a tablespoon a day. That was many years ago now and she has turned 90 and is in perfect health and does not take any medicines what so ever but still takes her apple cider vinegar as her daughters do as well, every morning. I believe whole heartedly that it saved her life and continues to revitalize her and keep the healthy flora in our bodies.
Lori Krug Stephenson
Heather, United States 24/02/2015 @ 21:52:32
I'm healthier today. I used to have numerous sinus infections and congestion, but nothing today.
Lynda Griggs, United States 23/02/2015 @ 10:33:45
I drink a tablespoon full of Braggs apple cider vinegar morning and night mainly to help with hbp protruding stomach.
Jessica, United States 21/02/2015 @ 15:47:04
I just recently had a bad cold/throat infection and went to the doctor. He didn't prescribe anything and as the days passed by I seemed to be getting worse and worse. I read up online on this wonderful drink and decided to try it. I boiled some water in a tea pot. In a cup I mixed the hot/warm water with 1 teaspoon of manuka honey, 2 tablespoons of Bragg's ACV and lemon juice of an entire lemon. I've been doing this for 3 days and it has been a great help in clearing up the infection. ( I think any kind of honey will do, not just manuka, but raw and organic honey works best).
Varta Mens, United States 20/02/2015 @ 12:32:45
I lost 3 lbs in three weeks with one tablespoon Cider Vinegar and one tea spoon honey before meal.
Irene Ngaina, Kenya 17/02/2015 @ 06:29:42
Apple cider and vinegar works wonders in our bodies. I've been using it for the last five months and the acidity i had and ovarian cysts have disappeared, my friend advised me to try and am glad it has worked. Every woman should try this.
Shannon Landers, United States 11/02/2015 @ 09:48:38
I have been drinking this mixture since January 2015. I have noticed weight loss and a smoother complexion.
Denise Moyers-Clark, United States 09/02/2015 @ 01:00:40
I have just started this & see a difference in my Joint Pain caused by Arthritis (OA) & Fibro and Chronic Fatigue Syndrome. I highly recommend women especially add this to their daily diet.
Ruth, Benefits of Honey 07/01/2015 @ 01:02:15
We haven't come across reports on specific application of honey for liver cancer and cirrhosis. But when taken daily before bedtime, honey can be very helpful in building liver health in the long run: Honey Diet for Hibernation.
Gloria Menchaca, United States 05/01/2015 @ 01:26:54
What health benefits does it help with liver cancer and cirrhosis.
Frank Muller, South Africa 30/01/2015 @ 06:35:17
I am 72 years old and at this age I want to try Honey and apple cider vinegar as I have heard it helps for the old bones and joints. I drink honey in my coffee and tea, instead of sugar, and I drink a honey and lemon juice mix for my cough and this helps. Thanks.
Tammy Ebner, United States 29/01/2015 @ 19:21:21
Makes me feel better all day.
Ruth, Benefits of Honey 12/01/2015 @ 18:45:27
Roe, you may want to check out Patricia Bragg's book mentioned under "Resource on Apple Cider Vinegar" in: Apple Cider Vinegar and Honey Remedy or D.C. Jarvis' Folk Medicine: A Vermont Doctor's Guide to Good Health.
Roe Crenshaw, United States 17/01/2015 @ 20:59:49
I want a book on apple cider vinegar remedies.
Rev.C.Roger Dickerson, United States 15/01/2015 @ 00:32:46
I have used vinegar and honey for years I am now 81 years and still using this formula type mix. I am looking for more honey cinnamon and vinegar health care. I love it!!!
Ruth, Benefits of Honey 12/01/2015 @ 12:45:13
Linda, honey itself is beneficial for those who are trying to lower their cholesterol level. Ref: Honey Lowers Cholesterol. But it is believed that when combined with certain food, it has enhanced healing power. Both Honey and Cinnamon Remedy, an Ayurveda recipe and Honey and Cider Vinegar, Dr D. C. Jarvis' honey drink are used for lowering cholesterol. We do not have data to support which is more effective. It appears that individuals respond different to different foods/medicines. To find out which food is most effective for your own needs, you may want to take them separately and assess, ie honey and cinnamon, honey and cider vinegar at different times (eg a few weeks for each).
Linda, United States 12/01/2015 @ 16:54:52
Is it the honey or the cinnamon or the vinegar that can reduce cholesterol? I've found recipe for honey/cinnamon and honey/vinegar – which is better, or combine all 3?
Mahbuba Khanam, Bangladesh 07/01/2015 @ 10:01:16
Thanks a lot for this page & hopefully would be a valuable remedy. Thanks again.
Gabriella Ponzini, United States 05/01/2015 @ 13:39:21
I mixed a cup of hot water with 2 tablespoons of honey, 2 tablespoons of Apple cider vinegar, 2 tablespoons of lemon juice, and a dash of cinnamon. So easy to make and it always helps me feel better when I am sick!! It tastes really great too.
Janet Schmidt, United States 04/01/2015 @ 12:50:47
I had a sinus drainage cough that I could not shake. It started in October. On January 1st I started mixing 2 TBS Braggs ACV, 2 TBS raw honey, 1/2 tsp cinnamon, 1 TBS lemon juice. Heat for 15 second in microwave and stir. I just drink it from the small dish. My nightly cough is gone. I have slept wonderfully for the last 3 nights. My shoulders quit aching from arthritis and I have a bit more energy. I do this each morning. Oh! My blood sugar is staying at 110.
Kim Eggert, United States 02/01/2015 @ 12:46:47
I've been drinking 1 tbsp Braggs Apple Cider Vinegar and 1 tbsp pure honey (produced locally) mixture for about a month to 6 wks. I drink it 2-3 times per day mixed in a half glass of hot water. I sometimes mix in some cinnamon. It is delicious! I have noticed that it has eased my arthritis and seems to have significantly reduced my acid reflux occurrences. Before starting the regimen, I was experiencing some arrhythmia, which has virtually been eliminated. I highly recommend the vinegar/honey drinks and plan to do this from now on.
Tamara Wickline, United States 01/01/2015 @ 02:52:05
AcV, honey ,and cinnamon have many uses. It lowers diabetes. It helps rid people of colds and cough. This combination is great for weight loss benefits. Also is suppose to help inflammation in arthritis etc.

End of "Awesome Apple Cider Vinegar and Honey 2015 Postings". Back to Latest Posts in "Apple Cider Vinegar and Honey Cure Many Ills".