apple cider vinegar and honey
Awesome Apple Cider Vinegar and Honey Drink Cures (Postings Since 2009)
Let's post and share with us your experience with apple cider vinegar and honey here: Just Share & Ask Page!
We would greatly appreciate if you could be as specific and detailed as possible in your sharing so that we can all benefit from your sharing on why and how honey has been beneficial. Thanks!
Postings on Apple Cider Vinegar and Honey Cures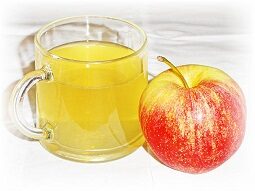 Follow Older Posts:
Postings on How Apple Cider Vinegar and Honey Drink Cures (2016)
Postings on How Apple Cider Vinegar and Honey Drink Cures (2015)
Postings on How Apple Cider Vinegar and Honey Drink Cures (2014)
Postings on How Apple Cider Vinegar and Honey Drink Cures (2012-2013)
Postings on How Apple Cider Vinegar and Honey Drink Cures (2009-2011)
Note: Please give some time for your post to appear as there is a monitoring of posts to weed spams out of the system. Only posts relevant to the topic will be published. Thank you!

Jo Porter, United States 26/07/2020 @12:32:20
If you can't do the vinegar smell or taste, HOLD YOUR NOSE… really. I have found holding my nose before I get the cup to my mouth (so I won't smell it lol) it kind of tastes sweet… no smell.. no bad taste and down it goes, lol.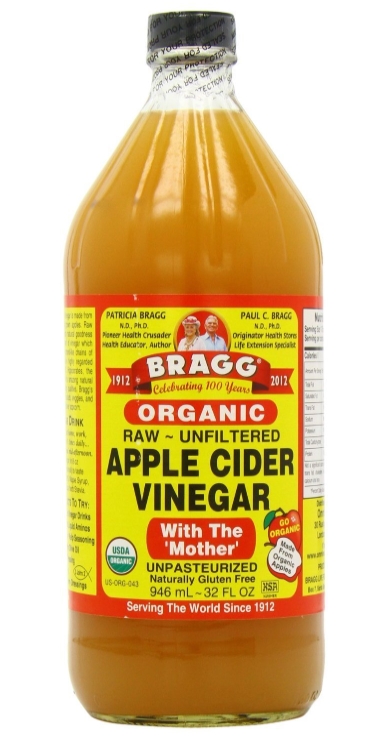 Richard Dana, Philippines 19/04/2019 @12:21:24
Absolutely True! Apple cider vinegar with raw honey dissolves uric acid crystals of gout and heals the the back pain of the my body due to kidney inflammation. ACV with honey or Honegar is a super tonic beyond human comprehension! Thank you !
Ruth, Benefits of Honey 28/01/2019 @ 10:23:13
Roger, we wouldn't recommend it. When another ingredient is added, it is altogether a different concoction. We are not sure about the benefits and effects of combining green tea and cider vinegar.
Roger Gaither, United States 27/01/2019 @09:03:08
May I mix my honey and apple cider vinegar in green tea instead of water without any degradation of the effects of the medicinal effect of the apple cider vinegar and honey?
Ruth, Benefits of Honey 02/12/2018 @ 13:05:07
Hank, lemon juice is usually added to ACV and honey drink to enhance the taste. Spices could be included for other additional benefits, but it doesn't always mean that the more ingredients added the better the concoction. Also, individuals respond differently to different concoctions, so how effective each mixture is can be subjective.
Hank Fulton, United States 02/12/2018 @12:33:02
Is it better to drink ACV and Honey in water or drink AVC and Honey and Lemon juice? Also, does adding some other spice like cayenne help burn more fat in the drink?
Woody, Australia 15/08/2018 @20:24:09
I had Acid Reflux this morning. Found this site, made the drink, and it has made a huge difference already! And I only had a couple of sips!
Albert Kambar, Papua New Guinea 21/06/2018 @22:14:20
Thank you for this site, lots of useful and good information.
Edward Marsh, Philippines 05/05/2018 @22:39:28
I have been using acv, distilled water and honey for blurred vision, thank u.
Carl Fisher, United States 11/02/2018 @13:54:25
I have been taking cider vinegar and honey for over three years. I have lots of energy and few pains. I did stop it for about three months, because of laziness on my part and felt laggy and very little energy. I started back on it this week.
Bill Wetherholt, United States 01/02/2018 @11:43:13
I have been using the Apple Cider vinegar and honey mixture, off and on, for several years. About 2 months ago, I started using the mixture again, twice a day. One Table spoon of each with 6 oz. of water and a couple ice cubes.
This drink is very pleasurable to me and I have this in the morning right after I come back from walking my dog. I fix the drink, maybe with a crumpet ( toasted) or a bowl of Old Fashion oats, then I have my coffee. When lunch time rolls around I mix my second daily elixir, same as the AM drink. Before bedtime I take a Table spoon of honey, just started that routine a week or so ago. Guess I will live forever, so it appears:) Anyway, I have gotten into this routine and it seems to have helped with any soreness I had. My wife thinks I'm wacky, but it works for me.
It has been, at least a year since I have used raw sugar in any of my cereals. I have replaced the sugar with honey, better for you and I like it's taste over sugar. Hope I have inspired someone to give this mixture a try, not for a day or two, but at least 6 wks. if you are having any mild pain in your joints. You will be surprised how well you will feel.
Pat Rutherford, United States 16/01/2018 @11:11:38
This vinegar and honey mix does take care of so many health problems.
Linda Lenny Siliya, Malawi 03/01/2018 @04:30:41
Have used apple cider vinegar for a wk. now and my body has changed. I have a lot of energy. I had digestion problems. I was eating a lot, now i eat small portions. I was always tired. Apple cider vinegar and honey works wonders indeed.
Milton Rice, Canada 18/12/2017 @07:08:28
Best ever for acidity, taste great.
Jimmie Webb, United States 08/12/2017 @03:44:44
I been using ACV FOR ABOUT 10 – 15 years to control my blood sugar now that I know about adding honey to it I can cure it. I remember my grandfather taking apple cider vinegar for years.
Ruth, Benefits of Honey 06/12/2017 @ 10:10:25
Well, Jessa, you won't get the full health benefits from pasteurized or heated honey, but it's probably still better than highly refined table sugar.
Jessa Guno, Philippines 04/12/2017 @08:09:43
Hi, is it okay to match my Acv into not really pure honey or not raw honey to my drink every morning as I awake? Cause pure honey isn't available now so I was forced to buy the not a raw one though it had honey but its already cooked.
Rick Bramwell, United States 22/09/2017 @20:51:32
I have arthritis & acid reflux an am 73 years old. I go the the gym 4 days a week and coach girls softball. I pitch batting practice and catch balls. Could not do it without cider/vinegar drink. My fingers are so deformed & this activity was so painful that I quit 3-yrs. ago. Back at it again with a lot less pain. Most of the time it keeps stomach acid @ bay, but I must not eat heavy or late.
Marjorey Barnuevo, Philippines 20/08/2017 @10:40:10
Not just meditating but I am also looking for a fastest, affordable and powerful herbal remedy for cleansing my blood. I just want to be protected, healthy and live longer. I am positive to see the results within less than or a month.
Cindy Donahey, United States 18/08/2017 @15:27:12
I put some honey in a crock pot and a swig, maybe a tablespoon, of vinegar along with maybe a tablespoon of plant material. Rosemary or spearmint for instance. I heated this on low. The result – honey is in liquid form. I think if I had added less vinegar, it would still be a colloid. I strained out the plant material and put it in a sterilized canning jar with a boiled lid along with some of the honey.
I knew people who did this. Have not thought about it for decades. You can just do this with vinegar and honey to keep it from turning into a solid. If the vinegar is special, you add it at the last moment and it sounds like yours is.
Ruth, Benefits of Honey 27/07/2017 @ 21:22:05
Russell, what we are suggesting in this page is honey and apple cider vinegar. For cleansing purpose, the best time to take would be in the morning before breakfast. But you could also consume the mixture with meals as a digestive tonic. The instructions are given in the page as well:
"Essentially, to prepare: 1. Mix apple cider vinegar (half to 1 tablespoon) and raw honey (half to 1 tablespoon). 2. Dissolve in a glass of water (10-20oz). 3. Take it once or twice daily."
I guess you could add other ingredients like lemon juice, cinnamon, green tea, etc., but we are not sure about their synergistic effects. The above concoction of honey and cider vinegar is specially recommended by D.C. Jarvis, a renown medical doctor. He calls it honegar: Is Apple Cider the Same as Apple Juice?
Russell Aharonian, United States 27/07/2017 @19:03:52
Dear Friend, when the best time to take , Apple Cder Vinegar and Lemon Juice, and should I add any other ingredients? Thanks. Russell L Aharonian
Kevin Nelson, United States 19/06/2017 @19:34:51
Drinking Apple Cider Vinegar raw with honey gives me peace of mind. It feels like I'm putting on armor before I start my day.
Ele, United States 14/06/2017 @12:46:39
Not only makes me feel fuller b4 eating anything but keeps me feeling healthy. I also use cinnamon or other fruit juices to keep it tasty and a little change. This detox is good for what ails you and for good health. Good to do this two three times a week If not every morning.
Kathy Miller, United States 13/06/2017 @13:32:00
I've started using apple cider vinegar and honey in the morning as a concoction I mix up and drink with a straw. I use organic ACV and local honey from my farmers market. I have noticed a little more energy and haven't felt my blood sugar drop like I use to. I hardly ever get sick and this may be one of the reasons why.
I met a gentleman that was 70 and he drinks it every day. I swear he doesn't look a day over 50. That is one reason I decided to give it a try and after all the positive things I have read about using this formula.
Janet Rowe, United States 11/06/2017 @07:32:08
I just found I have uterus cancer, I also have hypertension, also obese, looking for something to knock this down. I have read articles of people doing their own thing to clear their illness, so I figured acv, raw honey, lemon juice might help mine, I know I have underlying issues, which I have to clear.
Ruth, Benefits of Honey 03/05/2017 @ 09:41:20
Judy, I guess you can, but cold icy water may not be great for overall digestion. Details on hot and cold honey and lemon/cider vinegar drinks in: Honey and Lemon for Weight Loss.
Donald Butler, United States 01/05/2017 @17:29:43
Honey another source of not only great taste, but apple cider vinegar & honey is a gift from God!
Judy, United States 02/05/2017 @22:00:52
Can you use ice water and ice?
Louise, United States 15/04/2017 @13:34:41
I use ACV whenever I feel indigestion. It works immediately. I also use it as conditioner with water and a couple drops of lavender oil, and love how my hair feels. When I use it as conditioner, I also use it on my face.
Mary Griffin, United States 01/04/2017 @14:01:29
A friend told me about Bragg's apple cider vinegar and honey. I have osteo-arthritis in my legs, back and hands. Sometimes its hard to walk or hold anything. So I started drinking this with water. We only drink green tea, mint and def tea mixed with splenda and water in our house hold. We are raising our own pork and buy fresh eggs when we can. So far the vinegar drink is working my hands isn't as still and the hurting is milder now. Thanks for this article and keep me informed of any other ways to use natural ingredients.
Sheryl Williams, United States 27/03/2017 @06:57:31
This mixture is healing my foot surgery quicker, plus it's helping in weight loss, breathing problems. In warm water, I use 1tsp. of organic ground ginger from Mountain Rose Herbs, 1tsp. sweet cinnamon or "Ceylon", 1tbsp. raw honey, 2tbsps. lemon juice, 1tbsp. A CV, mix them all up together and drink down 15 mins. before you eat.
Nitya Sharma, Fiji 23/03/2017 @14:48:23
Hi! Greetings to u all, I've tried apple cider vinegar and it really works, it has cut down my cholesterol level. I am thankful to the above information provider.
Ruth, Benefits of Honey 07/03/2017 @ 10:20:16
Elvin, honey & cinnamon and honey & cider vinegar are different folk remedies that offer different health benefits. You probably would get the benefits from all the ingredients combined. However, individual's response to foods and medicines are different. You may want to try one regimen one at a time (eg for 2 weeks) and compare the effectiveness for the different combinations.
Elvin Burkett, United States 07/03/2017 @02:12:02
Are there any benefits by mixing honey, cinnamon, and vinegar together?
Alice Clarke, United States 26/02/2017 @19:15:45
I have been drinking this concoction now for some time. Have noticed the arthritis in my hands decrease & rarely have acid reflux. Tried a store brand & was very upset with it. Nasty. Bragg is the ONLY brand I ever use now. Am printing & sharing this article. Thanks so much for sharing it. Even my doctor is happy with my results.
Sandra Freeman, United States 19/02/2017 @12:53:46
I did this in the past, and then didn't bother for a while. I now want to get back to taking this every morning, as I did know the benefits.
Cindy Kelly, Canada 16/02/2017 @22:16:06
I have only just started drinking this mixture.
Sunday Brown, United States 15/02/2017 @14:21:46
Great information! Natural is the best way to go. Thank You. Blessings.
Ruth, Benefits of Honey 31/01/2017 @ 9:54:15
Carolyn, thanks for sharing the details! Greatly appreciated.
Carolyn Avallone, United States 31/01/2017 @03:32:34
I have COPD and usually get sick with cold and/or flu a few times a year, even after having a flu shot. And it usually progresses to bronchitis, lasting a month or more. Fall of 2014 I had a particularly bad case and was sick for over a month. I had read about the benefits of raw apple cider vinegar and manuka honey, so I decided to try it.
While sick I took a tablespoon of each 3 times a day in 8 oz. of hot water like a tea. Sometimes I would take the acv like a shot and put the honey in a cup of tea. I also put a tablespoon of coconut oil in my coffee every morning because coconut oil has amazing health benefits as well. I was completely better in less than a week!
I decided to continue taking the acv, coconut oil and manuka honey twice a day on a regular basis, and I have not so much as had the sniffles in the 2 years since starting the regimen. Every morning and every night I take 1 tbs of acv, manuka honey and coconut oil on an empty stomach.
As I said, I just take the acv like a shot and add the honey and coconut oil to hot tea or coffee. Not only are there natural antibacterial, antivirals and antifungals in the mixture, it also aids in detoxing your body. I am completely amazed that I have not been sick in the 2 years I've been doing this, and I don't plan on stopping.
The acv must be raw or unfiltered, with the "mother" in it and Bragg's acv is a terrific one to use. Manuka honey may be difficult to find all the time, but regular raw honey will work also. The best place I have found to purchase raw honey, including Manuka, is at your local farmer's market or you can order it on line. These products can be expensive but not nearly as expensive as prescriptions and time lost. Give it a try! You won't be disappointed!! Blessings.
William Coon, United States 29/01/2017 @18:56:35
I have arthritis in my hands and looking to easy the pain. I am going to give the vinegar and honey a try.
Eddy, Australia 14/01/2017 @19:35:12
I have tried the recipe of 3 teaspoonfuls of apple cider, 1 teaspoonful of honey in a glass of water for cramps. Take it at bedtime – works wonders! I have passed the recipe to friends and we all sleep through the night without the curse.
Terri Cano, United States 11/01/2017 @14:53:00
Two parts raw honey, one part apple cider vinegar, five parts water. Mix. I use as eye drops for pink eye. Three times a day as needed.
Stanley Nyoni, Zimbabwe 06/01/2017 @12:00:56
Honey and cider vinegar worked wonders for me, l had joint pains and feeling weak all the time. Less than a week taking the mixture l started feeling great. It's part of my diet now.
Francis Thuruthimattam, India 06/01/2017 @05:27:50
I found apple cider with raw honey is a very good mixture for stomach upset.
Linda Bromley, Australia 04/01/2017 @10:34:39
I grew up with on a farm in South Australia and my dad was a naturopath as well as a farmer. We grew all our own food including fruit, veg, cattle, sheep, chickens and even bees (honey). In my entire childhood I saw a dr only twice. Mostly bc my dad fixed all our ailments. Now, at 41 I'm going back to how I was brought up health and food wise – and that includes cider vinegar and honey!
This was a year round staple in our home. It was our version of cordial. Us kids were not impressed as if we wanted cordial THIS was our only choice. This or plain milk or rainwater straight from the tap. We were not fans of this drink at all even though I see the monumental benefits these days. My parents would make up approx. 500ml at a time on our wood stove then keep it (with the mother) in the fridge till the next lot needed to be made – a couple times a week.
It Is an excellent thirst quencher wen u play sport too or on a hot day. These days I'm riddled with lupus arthritis and so I'm going back to eating the way I was brought up – using food as medicine as I've always been a believer of taking as little synthetic stuff as possible. This is a great article. Thanks.
Leigh Mac, United States 04/01/2017 @09:10:16
Works great.

Follow Older Posts:
Postings on How Apple Cider Vinegar and Honey Drink Cures (2016)
Postings on How Apple Cider Vinegar and Honey Drink Cures (2015)
Postings on How Apple Cider Vinegar and Honey Drink Cures (2014)
Postings on How Apple Cider Vinegar and Honey Drink Cures (2012-2013)
Postings on How Apple Cider Vinegar and Honey Drink Cures (2009-2011)
End of "Postings on How Apple Cider Vinegar and Honey Drink Cures (Since 2009)" Page. Back to "Is Apple Cider the Same as Apple Juice?".