first fake manuka honey producer prosecuted
First Fake Manuka Honey Producer Prosecuted
21 March 2019
In an unprecedented case, Auckland-based health company, Evergreen Life Ltd has been prosecuted by New Zealand Food Safety for adding to its products sold as "Manuka Honey" synthetic chemicals, including an ingredient which is not designed for food but commonly found in tanning lotion to give skin an orangey-brown colour.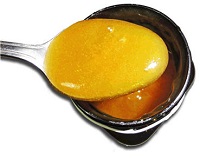 Evergreen Life was ordered to recall 18 Manuka honey products in 2016, following reports by New Zealand's Ministry for Primary Industries (MPI) that it had used unapproved artificial methylglyoxal (MGO) and dihydroxyacetone (DHA) in their processing and production. The two chemicals occur naturally in Manuka honey; DHA originates from the flowers of Manuka bushes and converts within the honey into MGO, the chemical that possesses the highly sought after and prized antibacterial properties.
Manuka honey producers use the DHA and MGO levels to grade and price their honey, along with the Unique Manuka Factor, or UMF. The more the DHA, the higher MGO, so manufacturers can add artificial DHA to increase the strength of weak Manuka honey and sell it for a higher price. A jar of Manuka honey can be sold for up to NZ$500. Synthetic DHA is also able to alter the colour and taste of an ordinary honey to make it perform like manuka honey. Tests are available to differentiate between artificial and naturally occurring DHA and MGO, but they are exorbitant and hence not routinely conducted.
In a Manuka gold rush, the total value of New Zealand's honey exports shot to NZ$348m in 2018. And reports have suggested that up to half of honey sold worldwide as Manuka honey is fake. In 2017, the Ministry for Primary Industries introduced a scientific definition to test the authenticity of Manuka honey before it is allowed for export, boosting the confidence of consumers in purchasing genuine Manuka honey.
According to the Evergreen Life's website, its Manuka honey is sold internationally to countries including the United States, Australia, Canada, Singapore, Korea, Hong Kong, Malaysia, Indonesia and China. The company now faces a total of 71 charges for tampering and adulterating honey by including synthetic MGO and DHA in its honey. It is expected to contest the allegations. The most severe of the charges carries maximum penalties of five years' imprisonment or a NZ$500,000 (£265,000) fine.
News Source: The Guardian
Other Pages Related to First Fake Manuka Honey Producer Prosecuted
1. Why does Manuka honey command such an exorbitant price? Find out in: The Miraculous Manuka Honey.
3. Confused by the activity ratings of Manuka UMF, Active, Total Activity, MGO, and NPA? Read: Manuka UMF and Other Activity Terms Explained
2. What is the big deal about UMF Manuka honey? UMF Manuka Honey And Its Big Price Tag
End of "First Fake Manuka Honey Producer Prosecuted". Back to "Manuka Honey as Medicine"