Accolades to Benefits of Honey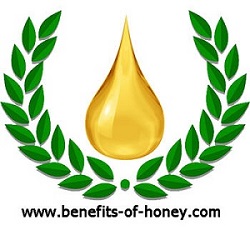 Find accolades written to Benefits of Honey below. Keep them coming in by writing to us via this form. Thank you, and thank you!
***FORM id=0901699909695517***
Note: Please give your posting some time to be published. Our system has to first monitor and weed out spammy posts. Only posts relevant to the topic will be published.

Thank you for this site, lots of useful and good information.
Albert Kambar, Papua New Guinea
21 June, 2018
Really informative forum. Much thanks again. Keep writing.
Carolynnkn, United States
15 June, 2018
Happy I found this site.
Sebastian Fearon, Ghana
14 Nov, 2017
Just discovered your site. Thank you for the informative information.
Bobbie, United States
23 Aug, 2016
Thanks a lot for this incredible and life changing information, God bless you all.
Iyke, Nigeria
26 Mar, 2015
I am a medical doctor and a researcher. My research is around obesity and cancer. I am overwhelmed to see your interest in honey and I can't resist to write a word of appreciation for you. Please keep it up. You are doing a marvelous job!
Ehsan Ullah, New Zealand
31 Jan, 2015
I love your website, it is such a wealth of information. I sent the link to my sister and my friends. Thank you for sharing!
Joan, Canada
2 Oct, 2014
Thank you for your site! It is awesome!
Michelle Alexander, United States
20 March, 2014
Thanks so much. I love your site. Bless you for manning such a great website.
Julie, United States
20 June, 2013
I really like your site. Very information rich website. Congrats!
Don, United States
27 April, 2013
I have enjoyed my visit to your site. I shall return as there is a wealth of info here and I haven't even skimmed the cream off the top! Bravo for all your hard work!
Marie Waller, United States
9 April, 2013
I wanted to tell u that I really appreciate your website for sharing your honey knowledge and insights; the passion shines through and I wanted to say thank u.
Sandra, Canada
20 March, 2013
What a wonderful site to stumble upon. Keep up the good work.
Jac, Singapore
2 December, 2012
You have made a nice site!
Jessica, Australia
31 July, 2012
Greetings! Your website is amazing. I love honey. I also share your amazement at honey's spectacular properties.
Yahya, Canada
30 July, 2012
I found this web site so interesting and enjoyed it so very much. It is packed with great information. The natural medicine was very interssting thanks for all of the great information
Cindy, Canada
12 July, 2012
We've been using store bought honey every day in our tea for a couple of years thinking that honey was good for us. Then I discovered Manuka honey a couple of weeks ago and while reading up about it, discovered your website and the wealth of information about honey. Now we are buying raw honey and ceylon cinnamon.
Thanks for putting out such great information.
Christine Brown, United States
13 May, 2012
Your web site is very good, I liked a lot.
Elena, United States
1 Apri, 2012
Absolutely amazing site. I cant stop reading. Thank "GOD" for these tiny little creatures.
Joe, Canada
22, Sep, 2011
Greetings from Los Angeles, California. I just adore your site. You are...one busy bee. What an incredible amount of time, effort and love (I can certainly feel it) you put into this site. Bravo! I myself am a big honey lover, and I try to educate my customers about its fantastic benefits. Thank you very much for your hard work. I'll be coming back often to read your articles.
Anna, United States
21 Feb, 2011
I have just discovered your website and wanted to let you know how much I have enjoyed exploring it. I am also smitten by the bee!! I know how much work there is in producing the information you have on your site. I was exploring the net for information for a friend about Cider Vinegar and Honey to substantiation my claims for its use. Thank you. Loved your site. Love the Bee!!
Helen Klowss, Australia
14 Nov, 2010
Just wanted to say hello and tell you what a great site you have. I was doing research on honey bees for a college class and I was happy to find your site.
Michael, United States
13 Nov, 2010
Your site is bookmarked and I love it. I'm gad I found it. Thank you for your time.
Paula, United States
10 July, 2010
Thank you for educating me more on honey and its health benefits, now I can dive into the use of honey.
Ehud Busri, Nigeria
10 April, 2010
Your Honey web information site is one of the most informative sites I have had the pleasure of reading. Simply chock full of useful information. Since becoming informed of all of the beneficial effects of Honey AND organic Apple Cider I have cleaned out my medicine cabinet. Keep up the great work. Many thanks.
Charles W Kallmann, United States
9 April, 2010
Love your website and honey!
Laurie, United States
21 Mar, 2010
It's great to know about honey cures. Thanks.
Tehsin, Pakistan
4 Mar, 2010
Great web site. I raised bees for several years but gave it up due to allergic reaction to bee stings. Keep up the good work.
Michael, United States
3 Mar, 2010
Thanks for all the bees & honey info, will be making use of it as an educator for my daycare kids next week!
Nikki, Australia
30 Jan, 2010
I was so glad to read your very comprehensive and informative webpage! Thanks for such wonderful page.
Dino, Poland
27 Jan, 2010
Beautiful site! Keep up the good work!
Michael, Canada
3 Jan, 2010
I just wanted to comment on what a pleasant looking site you have. As a fellow SBI'er, your site looks clean, professional and welcoming. Keep up the good work!
A. G., Canada
19 Dec, 2009
Interesting.
Carolyn, United States
24 Nov, 2009
Great site, thanks I love it.
Kathryn, Australia
23 Nov, 2009
Very good website...
Nirmal Jandu, Tanzania
11 Nov, 2009
Great site.
Lise, Canada
27 Oct, 2009
Thank you very much for your column, it's inspiring.
Regina, Kenya
22 Oct, 2009
Good information.
Miriam, United States
11 Oct, 2009
LOVE YOUR WEBSITE.
Oluwabiyi Abosede, Nigeria
17 July, 2009
Great, informative with a very friendly presenter! Well done!
Gilmar Ribeiro, United Kingdom
21 Apr, 2009
What a fabulous site you have. I have spent hours reading all your information, thank you for truly taking a very important bee and the beneficial information that these little creatures so amazing and sharing to the world. My heartfelt "Thank YOU"
I believe the medical benefits of honey is a great interest to me and others. Most people do not realize the extreme benefits of honey and how we must at all costs protect this little guys.
God Bless you for your talents and commitment to this wonderful site.
Ed, United States
19 Mar, 2009
I really like your site it has helped me find the information I needed about honey
Penny, United States
27 Nov, 2008
I wanted to take the time to compliment you because your site is awesome and so packed with info. I will be back to read more!
Alison Beere, South Africa
3 Oct, 2008
I have to complement you for this excellent site. I am a big fan of honey. I live in the Bruce county in Ontario Canada. In the local bee keepers store I have seen 'Buck wheat', wildflowers, 'apple blossom'. Your site helped me to understand better the different types of honey. Good work.
Guru, Canada
1 Oct, 2008
Cool site!
Pat, United States
16 Sep, 2008
I've enjoyed your site!
Peter, United Kingdom
11 Aug, 2008
Your site is a great resource for information on honry and it is very well written.
Ktanimara, Canada
27 April, 2008

End of "Accolades to Benefits of Honey". Back to "11 Most Unbelievable Honey Benefits That Many People Don't Know"