Cherry Wood Honey Dipper
These honey dippers are beautifully handcrafted from handpicked, exotic cherry wood. Superbly shaped and sanded for a smooth finish, each of these dippers is worth every cent of its price tag and makes a rare, exquisite gift especially for lovers of wooden crafts and honey!
Add this to your shopping cart at: Bee Healthy.
Make your enquiries at our: Contact Us Page.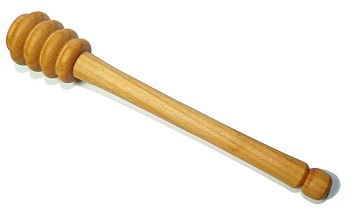 End of "Honey Wooden Dipper". Back to "Buy Honey Online".