1 Exotic Dessert Recipe That Impresses!
Oh, not just another dessert recipe! I need something more exciting, different, and exotic than the regulars to make an impression on my guests!
In every meal, desserts are always the sweetest highlight. I am sure many of you, like me, would always have a special "compartment" in the stomach for desserts at the end of the meal no matter how much food you have already eaten.
Custard, pudding, ice cream, sorbets, ice teas, sweet pies and pastries, pearly herbal drink, fruit blends, jellies, milk shakes, hot chocolate breads, waffles and scones, cheese cake... the possibilities are endless. One of the greatest pleasures is to be able to enjoy an icy cold sweet smoothie in a lazy nothing-to-do hot afternoon in the comfort of the home.
Sweet treats are a delight for most people, but they often disrupt or destroy diet plans. Instead of avoiding these foods totally, perhaps let's think and come up with some tips on how a healthier natural sweetener like honey can be used in these foods.
In the oriental culture, which I am most familiar with, hot sweet soups made of beans are popular as they are easy and quick to prepare and healthy -- green bean soup, red bean soup, black glutinous rice, yellow bean soup, etc. So, to make them even healthier choices in your diet, consider using honey as sweetener instead of table sugar. It definitely gives a very different, refreshing flavor to these traditional Chinese delights.
So, how about an exotic but easy dessert recipe that is healthy and delicious – I call it "Avocado Delight" – a sweet treat that is full of antioxidants!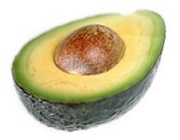 Avocado Delight
Ingredients:
• 3 large, fully ripe avocados
• 1 tablespoon honey
• Half cup fresh low-fat cream
• Half cup fresh milk
• Raisins
Directions:
• Cut avocados in halves lengthways, remove seeds and reserve.
• Scoop pulp from shells and mash smoothly with a spoon.
• Add honey to taste and stir in the fresh cream, milk, and raisins.
Put into serving bowl, return seeds to the pulp, cover closely with plastic wrap and chill before serving. The seeds in the puree are supposed to keep the avocado from discoloring. Make sure that the surface is protected from air by putting the plastic on the surface of the mixture.
• Serves. 4-6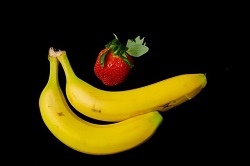 Kiddy Fruity Honey Smoothie
Looking for ideas on how to prepare a kid dessert recipe? Here's a tasty smoothie loaded with bioflavonoids – great for kids. Experiment it yourself!
Ingredients:
* Half a banana
* 5 strawberries
* 250 grams plain yoghurt
* 2 teaspoon honey
* ice cubes
Directions:
• Cut up the banana into pieces and put them into a blender with the strawberries.
• Add yoghurt, honey and ice cubes.
• Blend the mixture to make a delicious, smooth, cool drink.
• Serves: 1
End of "1 Exotic Dessert Recipe That Impresses!". Back to Honey Recipes