Yummy Honey Cake Recipe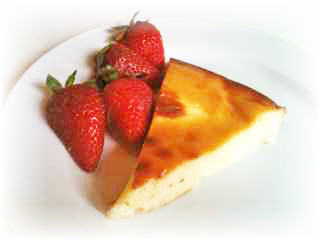 This lovely honey cake recipe is contributed by Gen from Sydney, Australia. She runs easy-recipes-for-families.com, a website packed with great easy recipes specially designed for busy moms. For more ideas on how to prepare quick, easy and yet nutritious meals for your family, visit the Easy Recipes for Families site. Enjoy!
Ingredients:
• 2 oz/50 gm butter
• 1/4 cup sugar
• 2 eggs, beaten
• 1/3 cup honey
• 3 tbspn self raising flour
• 1 tbspn lemon juice (from bottled juice)
• 2 cups ricotta cheese (a common Italian dessert ingredient)
• 2 tbspn rum

Directions:
• Preheat oven to 360F/180C
• Melt butter in sauce pan over moderate heat. Add sugar.
• Stir to combine well. Take it off the heat immediately when the butter has melted.
• Stir till the mixture becomes thicker.
• Add in all the remaining ingredients.
• Combine well.
• Pour batter into a round silicone baking tray.
• Bake for 30 minutes.
• Allow to cool.

Tips:
1. Serve cooled with a sprinkling of cinnamon over the top.
2. As an option, serve this with fresh tart fruit like kiwi and strawberries with ice cream.
3. Rum seems to retain its liquor flavor, more so than brandy.
4. Using silicone baking trays means there's no fuss in having to grease and line baking trays.





End of "Yummy Honey Cake Recipe". Back to Honey Recipes