Bee Healthy Product Reviews
How Have You Benefited From Our Products?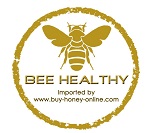 Thanks for your support!
The traffic to the Benefits of Honey website and our quality honey products have enabled us to keep growing our customer base since our honey e-store opened in 2010. If you have made purchases from Bee Healthy before, we would really like to hear from you. In the use of honey and bee related products (eg royal jelly, bee pollen, ceylon cinnamon, etc), many of us are looking for people with similar needs whom we can identify with. Would greatly appreciate if you could share with us your thoughts on how you have benefited from our products, so that more people can also draw from your experience with honey and our products.
Looking forward to your post and thanks in advance!
Bee Healthy (Since 2010)
By Benefits of Honey (Since 2006)
Feedback: How I Have Benefited From Bee Healthy Products
Note: Only for Bee Healthy Customers. Details are much appreciated as they would provide us with a more concrete understanding of your experience. Please give your posting some time to be published as our system has to first check and weed out spammy posts.

***FORM id=5088856054429237***



Postings: Bee Healthy Product Review
Ms Chia 09/02/2017 @ 9.15pm
Thank you for your speedy reply and accomodating the change of delivery timing. I am very impressed with the service.
Jac 01/02/2017 @ 9.36pm
I take the propolis sweets when I wake up with a sore throat in the morning. Always works.
Ms Tan 15/07/2016 @ 12.26pm
The ceylon cinnamon is very effective. It has brought down my blood glucose level by quite a few points. Thank you!
Sagina Lee 25/05/2016 @ 11.30pm
Thanks for the prompt delivery! My family loves the honey alot especially the Australian Honey Ginger! Thumbs Up!
Andy 03/03/2016 @ 12:58pm
Thanks! I've received the Australia honey (Tasmanian Leatherwood)and my whole family loves it!
Haja 01/02/2016 @ 11:52am
This honey (Tasmanian Leatherwood honey and Raw Honey Superbee) taste great. I been eating it more than often. I have just cured of my 25 years diabetes. I am enjoying this honey. I put the various test for pure honey and it pass with flying color. I will buy again.
Tanudjis 07/07/2015 @ 11:16am
I have been buying all types of honey from Bee Healthy since I discovered their website about 1 year ago. I will have to say that their honeys have been the best in terms of quality and prices, not to mention the wide selections. The process is a breeze and service has been wonderful. I have been taking the raw honey + apple cider vinegar concoction for the past 9 months and am glad to say that I haven't had any flu or cold since.
Eric Charlie 16/04/2015 @ 2:59pm
I am really impressed with Bee Healthy services. It is easy to purchase and collect from you guys (I am located in Singapore and choose self-collection). All my questions before purchase were answered promptly. During collection, I have a question that the staff not sure and told me that she will ask her colleague to answer my question. In less than an hour, my question has been answered. It is true that it is hard to find beeswax candle in Singapore but Bee Healthy services have nice designs of them. I am really happy with my purchase. Great Job!!! Keep it up!!! Will patronize again soon....Eric C
Mohamed Feroz 9/02/2015 @ 2.18pm
fast delivery.. items well packed, and the honey tastes nice.
Tan Siew Eng 12/11/2014 @ 9.06am
We have been buying raw honey from Bee Healthy but it was always arranged by someone as a bulk purchase. This is the first time I did the online order and arranged for delivery myself. It was nice that the seller provide date and time of delivery via email. This provide lots of convenience for me.
Love 08/11/2014 @ 12.47pm
Fast delivery, items well packed. Thanks!
Ben 13/08/2014 @ 9:04am
I used to order honey from another place but stopped after someone recommended me Bee Healthy and told me that their honey is very good. And it is indeed very good! My son takes the raw honey from Bee Healthy and has been very beneficial. Now he doesn't fall ill frequently because of flu and ulcers in the mouth like before. The raw honey together with ceylon cinnamon has also worked very well for me. I have high cholesterol and diabetes. Now doctor said I can stop taking medication.
Elaine 27/07/2014 @ 9:11am
I've been purchasing and consuming Manuka and Raw honey. Our entire family is enjoying them. Prompt delivery too ;)
Theseira 18/07/2014 @ 12:19pm
This is my second purchase. Have been very impressed with their prompt follow-up and delivery. Thank you so much. I love the choices of your honey. I will definately be back for more!
Maria 14/07/2014 @ 11:10am
I have been taking cinnamon with raw/manuka honey and organic apple cider for weight maintenance. Great website and excellent service. Will try ginger and eucalyptus honey next time.
Nora 27/06/2014 @ 10:04pm
I have been consuming the royal jelly and bee pollen for over a year now. As Supplements, these products have improved my immune system and my skin condition. Although I am asthmatic, it didn't give me any side effects when I take the bee pollen.
Fong 30/04/2014 @ 10:14pm
Just want to say thank you for the speedy delivery of my order today, and how well it was packaged. Will recommend your company to friends for sure!
Ms Wong 27/01/2014 @ 12:16pm
My children and I have been consuming your manuka honey for the past one year and I find that we hardly fall sick. Even if we do, the recovery is relatively faster.
SKL 15/08/2013 @ 10:25pm
I always self collect the honey, the collection is very convenient! The honey tastes good and indeed my health has improved alot after starting consuming the honeys. I hope that Bee Healthy would maintain its competitive prices and will definitely patronize for more honeys!
Jennifer 30/07/2013 @ 6:31am
I especially like your Manuka honey and Eucalyptus honey which I find light and refreshing.
Anne 30/07/2013 @ 11:15am
I like the taste of raw honey and buckwheat honey from your store. This morning, I woke up with a little scratchy throat and I took the cinnamon which I bought from the store and a tablespoon of honey. The discomfort disappeared by the time I reached school. Great website too.
Aubury 30/07/2013 @ 10:43am
I've been using (and giving away) Ceylon cinnamon for almost a year now. Before I chanced upon this website, Sri Lanka was my only source. US-based sites just take too long and end up costing more after delivery charges. When cinnamon is combined with honey, it really is the best thing. It fuels the liver, boosts the metabolism, and regulates stress hormones.And Ceylon cinnamon's flavour is warm, sweet, and complex - a great accompaniment to breakfast and baking. It really is an entirely different product next to Cassia cinnamon which is what you find in regular supermarkets. I love this website, and it's point-of-sale service is personal, prompt, and efficient.
Lilian 30/07/2013 @ 10:51pm
I find cinnamon and honey helps to lessen my cravings for sweet things. Manuka honey together with aceto balsamico are very good combination to take before bedtime. Customer service is very good and efficient.
Angela 8/07/2013 @ 3:57pm
I love the informative website, that helps me understand all about honey and honey-related products. I used to suffer from colds and bloatedness. Now I have not been taking flu tablets since taking honey daily. The whole purchasing experience is really personal. I received messages not only about delivery but also replies to my queries. It was such a pleasant and prompt service, kudos to Ruth and team!
Yen Nee 3/06/2013 @ 12:37pm
Product came as expected, fast and securely wrapped. Expect a good and high quality product as stated in their webpage. Definitely will order more.
Aditi 28/05/2013 @ 8:41pm
I have bought several products from Bee Healthy - Really Raw Honey, Superbee Australian Raw honey, Superbee Manuka Honey and Manuka Honey Bio Active 10+. Each of the different varieties has a great taste and seems to be rich in honey goodness. I use the honey mixed with nut milks or along with garlic (as a cold and cough deterrent). I find that the Raw honey in particular works superbly with the garlic as a medical tonic. I have also bought packs of beeswax candles as I am always looking for chemical free and toxin free alternatives to products. The candles are beautiful and make meaningful gifts as well.
Mohita 18/05/2013 @ 11:07am
The buckwheat Honey has really helped my boys with their inflamed tonsillitis - they were scheduled for surgery but now we are planing to get another scan done to reassess if surgery is required. Manuka honey has been great for me for acne, hair fall and digestion problems - highly recommend it. The customer experience of buying honey from Bee Healthy has been outstanding.
Mrs Heng 01/05/2013 @ 11:20am
After about two months, my daughter's body constitution has improved by taking the bee pollen I bought from this store. Since birth she was very weak and fell sick easily. We have tried all sorts of medicine and herbs like cordyceps since young but nothing worked. It was very worrying. I am grateful to have found this bee pollen. Her health has improved and now she doesn't look as pale as before.
Joyce 25/03/2013 @ 7:21pm
I have bought many types of honey from Bee Healthy, its products are top quality and the purest form of honey that one can find in the market (at very reasonable price too !!). I had also purchased the 42 g honey as Christmas gift for my colleagues and they really appreciate the healthier choice over chocolates! So far, one of my favourite is the Euclylaptus honey. My children love the taste of this honey very much and I would let them drink the honey or lick the golden liquid from a spoon whenever they crave for sweet stuff. We are initially attracted to drinking honey because it so much tastier than drinking plain water. However, I find that my kids' immunity against common cold/flu has improved after taking the honey for over a period of time. They are able to recover from their flu/cold, sore throat or cough faster as compared to the past. What I like most about purchasing from Bee Healthy is that the store carries so many different flavours of honey in varying sizes to meet the need of each occasion. There are still so many more interesting flavours of honey that I hope to try, like the ginger bits honey, organic honey, flora blend etc. I would recommend Bee Healthy to anyone who is looking for the genuine stuff or believes in the benefits of taking pure and natural honey products.
Mrs Soh 18/03/2013 @ 12:21pm
Sells very good and great tasting honey. My kids simply love the pure taste and goodness of drinking honey water everyday. No more soft drinks or bubble teas for them. Honey is the nature's way of satisfying your kids at all times.
Yim 18/03/2013 @ 6:21am
I have ordered a number of products from your website. My personal favourite is the Honey and Ginger bottle. The crunchy and yummy bits of ginger in the honey is such a refreshing surprise. The Wood Crate with 3 mini bottles of honey and a dipper spoon make perfect gifts for my friends.
Dee 01/03/2013 @ 7:11pm
I learn about the "magic" of honey from Benefits of Honey website and decided to buy honey from Bee Healthy to try. Now I consume honey a few times a week. Whenever I have throat irritation and sore throat, I will consume a spoon of honey and I can feel the effect of honey on my throat almost immediately. I use honey to make different types of drinks for the family. I would like to share these recipes which I use honey as one of the ingredients:
1. Aloe Vera Osmanthus Honey Lemon Drink, http://bakeandcook.prunenurture.com/2013/02/aloe-vera-osmathus-honey-lemon-drink/
2. Granola Bars, http://bakeandcook.prunenurture.com/2013/01/homemade-raisin-cranberry-walnut-granola-bars/
Mathina 19/12/2012 @ 4:21pm
I have been giving bee pollen to all my 3 children. Since I started giving that, I came to know that they are less prone in contacting with flu and cough. They just enjoy eating it just like that. I definitely will continue giving bee pollen to my children for their well-being. All of us in our family are also taking raw honey every night. It really has helped us to shed some weight. Together with that is a very peaceful sleep at night. I will continue taking these products and recommend to my friends as well.
Wina 12/12/2012 @ 10:41am
Bought my first bottle of Manuka honey last month after by chance came across this website. I was thrilled with the product. Now, whenever I have symptoms of having flu (sneezing) I will drink a spoonful of honey in a warm water and it will stop. I also use it as a mask whenever I feel that my skin is dry and it also work for new scars. My daughter also love the taste of it and will take 1 teaspoon before going to bed. Love it!
Kenneth 03/12/2012 @ 4:41pm
The Raw Honey has helped reduced the use of refined sugar in my family. It's not only a healthier form of sweetener but has also helped better stabilise the blood sugar levels in some family members who have somewhat high blood sugar. Of course it should still be used sparingly for such cases. Honey added to freshly squeezed lemon and mixed with water provides a very refreshing drink while ensuring a healthy intake of natural vitamin C. We also use a tablespoon or two of honey in water mixed with a few drops of eucalyptus oil and drink it for coughs. Works great! Glad I stumbled onto this informative site.
Amanda 02/12/2012 @ 5:01pm
Been taking bee pollen for 2 mths, it has really changed my health, increased my metabolism and resistance to flu and cold. I used to have migraine constantly but now I hardly have this symptom anymore. I have more energy and feel less easily tired than before. Most important, I have lost 2kg by taking bee pollen. Would recommend people having weight issues to take bee pollen on a daily basis.
Sitti Nahida 30/11/2012 @ 10:22am
I have taken Rainforest and Floral Blend Honey. At present I am taking Floral Blend Honey which I mixed with warm water and drink on an an empty stomach. Having Floral Blend Honey have definitely improve my daily life and makes my body lighter.
Jaden 28/11/2012 @ 3:01pm
This is the second time I have ordered from them. My order came in fuss free and the honey is cheaper compared to outside and having bought this brand previously in Australlia I have been looking for it and am glad to find it here.
Mumtaj 29/11/2012 @ 11:40am
I got the the Manuka Honey which is great for sore throats and flu sypmtoms. My kids have been cured just by taking your Manuka honey - natural healing process. My girl's sinus has also improved tremendously by after taking bee pollen. The cinnamon powder is great - I enjoy its taste and aroma in my tea, cakes and curries, whem mixed with honey, it is good for those who have high cholesterol and diabetes. The assorted honey miniatures are great gift ideas for Christmas, Children's Day and party favors.
Winnie 03/11/2012 @ 10:31pm
I bought 2 bottles of Raw Honey and a bottle of Manuka Honey from this website recently. They were for my partner who doesn't like to drink plain water and always have ulcer problems. I hope with the honey it will help him with the ulcer problems but is too soon to tell now. But he certainly enjoy adding Manuka Honey to his unsweetened Soya Bean Milk. And he leaves the raw honey in office where he can drink plain or with Milo. He uses it as a alternative sweetener over sugar. I enjoy my honey every night, plain or sometimes with milk to help me sleep better.
Lily 03/11/2012 @ 5:11pm
I consume honey daily bought from Benefits of Honey for about 4 months. I didn't know which honey tastes better so I bought both their Superbee Raw honey and Floral Blend to try out. After taking, I like both as they are not too sweet, taste great and very natural. My immune system is stronger and I am not prone to flu or cough even if my colleagues are down with the illness.
Ursula 02/11/2012 @ 7:31am
We are honey believers and have been buying the Eucalyptus honey from Bee Healthy. Whenever we have discomfort in our body, especially cough or flu. Honey is definitely a solution for my family. We hardly get sick and generally health has improved. I always introduce honey my friend so that more people can benefit! The delivery service has been prompt. I would appreciate if this store bring in even bigger tubs in future as we can really use up the honey fast!