Honey Natural Beauty Health Tips!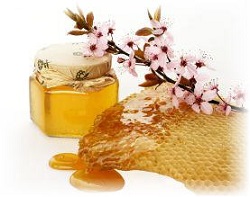 Get some natural beauty health tips from our visitors and readers who have tried and tested honey as a home remedy for skin and hair and have so graciously posted their experience with us.
Hope you'll find an effective and inexpensive cure for your beauty woe in this page and experience natural beauty health!
***FORM id=4273419147115764***
Postings on "Honey Natural Beauty Health"
PS: Please give your posting some time to appear. Our system has to monitor and weed out spammy posts first. Only RELEVANT posts to the topic will be published. Thank you!
Tutua Agyekum, Ghana 31/07/2014 @ 13:15:27
I used to have a lot of pimples and black spots, but thanks to honey, it's all gone now. I wash my face with a facial wash and then apply the honey all over my face. Wash it in 15 minutes. It works like magic.
Agbaje Busayo, Nigeria 1/07/2014 @ 16:09:57
Thanks to honey my face is now free from acne... I love Honey!
J. L., Australia 27/06/2014 @ 05:08:31
Hi...I apply honey with lemon juice and egg white mask twice a day for over 30 minutes. Within 2 days, my pores have reduced and acne scars have significantly faded. The acne scars have been with me for many months now and would not fade away until the mask. It's like a miracle!!!
Tanjila Akter, Bangladesh 02/03/2013 @ 01:33:08
Honey is best for skin care. It removes my pimples and dark spots. When I wash my face with honey, it just feel awesome. It's a totally natural secret beauty tip. Thank You.
Nadia Chowdhury, Bangladesh 30/11/2013 @ 16:13:46
I put honey on my face for 30 minutes everyday. My face completely changed from dull and dry skin to a nice soft glowing touch to it.
Doreen McWilliams, United States 12/11/2013 @ 01:31:25
Great for making hair shiny and face smooth.
Carly Gibb, United States 18/08/2013 @ 22:48:11
I use honey to help lighten my dark roots for natural blonde hair. I mix honey with a little conditioner, wrap in shower cap and warm towel for about 2 hours. Rinse and my hair smells great, feels great so soft and several shades lighter. My hairstylist says it works just like a Base breaker ( cost $50). I love honeying my hair once a month!
Aimal Sheikh, Pakistan 07/03/2013 @ 08:34:24
Honey mask: Apply pure honey to your face and allow it to set until dry. This will take about 15 minutes. Once dry, rinse your face with warm water.
Reuben Gift, Nigeria 17/01/2013 @ 04:43:14
I learnt that honey is good for face and hair.
End of "Honey Natural Beauty Health Tips!" Back to "Easy DIY Honey Face Mask for Anti Aging Skin Care".