Jenny's Scrumptious Pecan Pumpkin Pie Recipe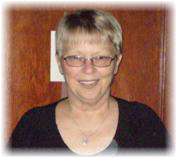 Here's yet another exciting, flavorsome honey pecan pie recipe contributed by Jenny F., an ardent supporter of Benefits of Honey! This time, you can find not only pecan, but also pumpkin and coconut in it! Mouth-watering stuff!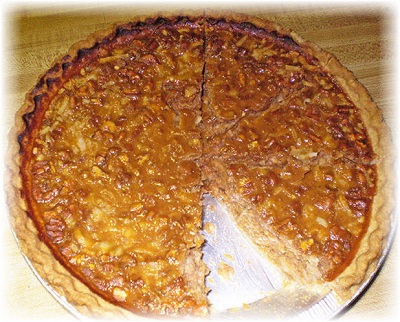 Ingredients:
2 large eggs
1/4 cup honey
1 cup evaporated skin milk
1 cup cooked pumpkin
11/2 teasoons pumpkin pie spice
1/4 teaspoons salt
2 teaspoons orange juice concentrate
1/2 cup of choped pecans
1 large hand full of sweetened coconut flakes
Instructions:
• With electric mixer, beat eggs until foamy ( 1 minute ).
• Add honey,milk, pumpkin, spice, salt and orange juice.
• Put chopped pecans in the bottom of pie shell.
• Finish beating mixture until well blended.
• Pour pumpkin mixture into uncooked pie shell.
• Then add a large handfull of coconut flakes to pumpkin mixture in pie shell and lightly stir.
• Bake at 375 degrees F for 60 to 65 mintues or until knife inserted off center comes out clean.
End of "Jenny Farris' Honey Coconut Pecan Pie Recipe". Back to "Awesome Honey Pecan Pie Recipe".